Connections: Returns on investments in digitalization, between 300-800%, depending on industry and optimized operations
---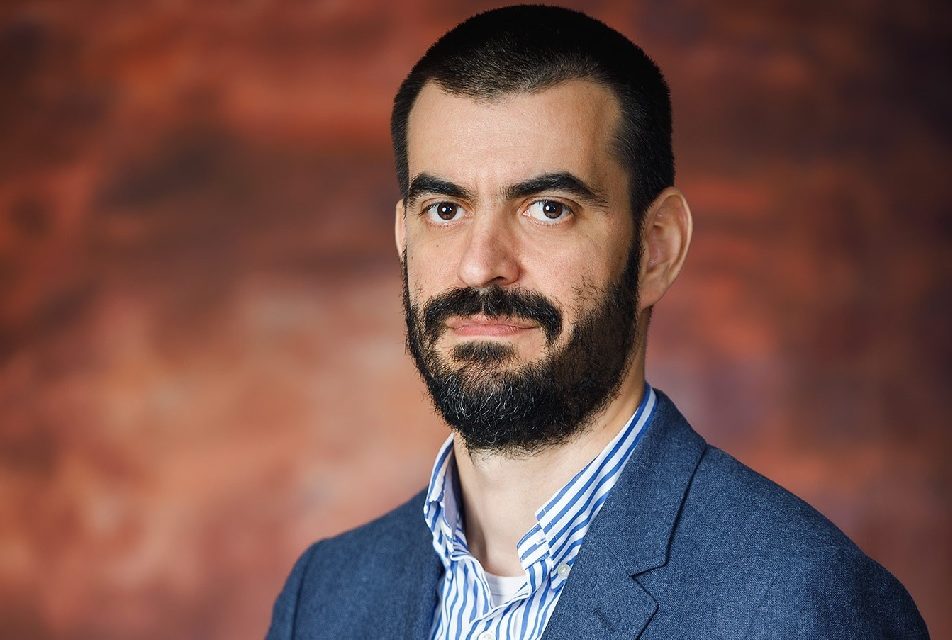 According to Connections data, a leader on the Romanian digital transformation market, most large and medium Romanian companies will allocate more than 20% of their turnover for digitalization in the next 2 years.
Before the pandemic, local companies budgeted between 10% and 20% of their revenue for technology processes, but there is now accelerated growth in the area of AI-based technology and robotic automation processes.
According to internal data from Connections, returns on investments in digitalization are between 300-800%, depending on industry and type of operations optimized by technology. The minimum budget that a company should allocate for such a project starts at EUR 10,000 and can go up to many hundreds of thousands of euros, even over EUR 1 million.
"We believe that most companies will continue to accelerate investment in digital transformation and in technologies such as Cloud or Artificial Intelligence. The process of digitalization must be looked at on the long term in order to be sustainable, as this involves changing the way we operate and doing business, both locally and internationally. A business that invests in digitalization can recover much faster after an external shock such as the pandemic and has the ability to adapt quickly to new operating conditions of the market," explains Radu Fireteanu, RPA Specialist Connections.
Excluding the IT industry, which develops, but also consumes the latest technologies, the impact of digitalization has been most visible in finance&banking, retail, health (in the private health services segment), manufacturing and transport.
"We can say that digitalization has a "snow ball effect" on all sectors at the moment, even if in the case of some this snow ball is very large, and in the case of others it is only just starting. Taking into account the past and relating it to today's trends, we can have a perspective on the evolution of digitalization. Both the international and Romanian business environment, through the free market links they have, will pivot around this trend of digitalization. The more some companies reach an important threshold for digitizing their own business, the more pressure they will put on other companies to do so," says George Radu, RPA Business Development Manager.
The reasons why companies allocate important budgets for digitalization impacts many aspects of a business. The most important include increased labour productivity and efficiency in decision-making based on real-time data. Making the best decisions in a business is done with concrete, up-to-date information, and digitalization can deliver these benefits by bringing real-time information to those responsible.
Other reasons behind the digitalization of companies are cost reduction, efficiency of internal processes, but also the release of human resources from repetitive tasks. New technologies can identify so-called "dead times", those intervals in which nothing productive happens. Once these times are identified, regardless of their department or position in a business process, they can be made more efficient by using the simplest technologies.
"Digital transformation means streamlining and increasing the efficiency of the company's operations – both domestic and customer-oriented. Digitalization is a sine qua non approach, it's a kind of pre-required condition for survival, first, and then for development. Connections advises clients to map and analyze company processes and, together with customer teams, seek the best technological tools to implement digital transformation. The initial work of identifying, documenting and optimizing business processes is crucial for successful digitalization," explains Bogdan Florea, founder and CEO of Connections.
Today, the degree of digitalization in Romania is well below the European average. According to the European Commission's DESI 2020 (Digital Economy and Society Index) report, Romania ranks 27th out of 28 EU Member States in terms of the degree of integration of technology into business, surpassing only Bulgaria.
More than a third of Romanian firms, or 35%, are preparing for digitalization in the next two years, concluded a survey conducted by the Centre for Urban and Regional Sociology in November 2020, in which representatives of 300 medium and large firms from various areas of the economy were interviewed.
ABOUT CONNECTIONS
Connections is leader on the digital transformation market in Romania, has 300 employees and offices in Bulgaria, Serbia, Germany, France, the Netherlands, the USA, Saudi Arabia and Taiwan. The company specializes in Intelligent Automation, IT Infrastructure Support, Digital Business Process Management and Software Development On Demand. Connections customers are Romanian but also global companies in industries such as Banking, FMCG, Oil & Gas, Telecom and Retail. Since July 2018 Connections has signed a partnership with UiPath, the fastest-adopted Enterprise Robotic Process Automation (RPA) platform with the fastest level of adoption worldwide, and it has already successfully implemented robotic automation processes in key industries. At the same time, Connections has invested over 200,000 Euros in the development of a fintech open banking platform designed to integrate the APIs made available by Romanian banks, with the application of the Revised Payment Service Directive (PSD2), which obliges banks to give access to information on online payment bank accounts to third parties that can develop information, payments and other financial services to bank customers. Connections ended 2020 with a turnover of 7 million euros.
---
Trending Now
You may also like