---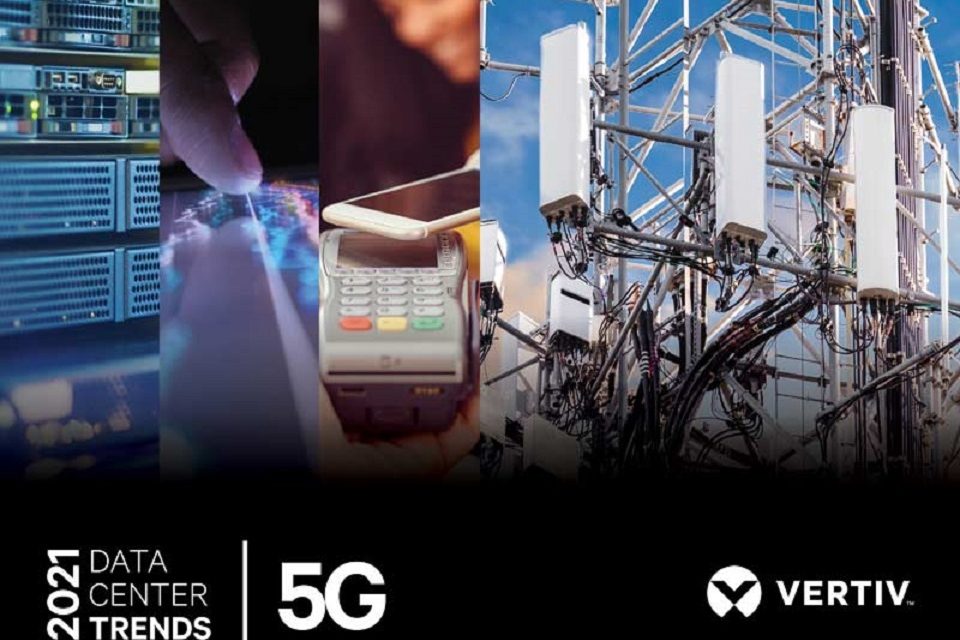 As the world moved, almost overnight, into the online environment due to the COVID-19 pandemic, we were able to see more and more clearly the importance of data centers, but also how we depend on them for many activities in the life of day by day.
It is a reality that will demonstrate new valences in 2021, as data centers and the information ecosystem that orbits them will emerge from the pandemic, discovering a fourth critical utility, accompanied by all the expectations and responsibilities that this implies.
This is just one of the trends estimated in the data center segment for 2021, identified by experts Vertiv (NYSE: VRT), a global provider of critical digital infrastructure and continuity solutions. Data centers already have high standards of availability, but the transition to a public utility-like status will be visible in two ways.
First, the availability of the network will expand to rural and remote areas, making critical applications accessible to more and more people. This will increase the pressure on data centers to maintain connectivity even to the outer edges of their networks. Second, any delimitation between availability and connectivity will disappear, as the ability to secure and protect connections in increasingly distributed hybrid networks becomes as necessary as any traditional measure to optimize the downtime of the hub. data.
"Data centers have been moving toward public utility status for some time, but the pandemic has crystallized the need to create official borders that already exist in other areas," said Gary Niederpruem, chief strategy and development officer at Vertiv.
"It's not just about working from home, although it is also included. We are talking, in particular, about supporting the digital economy in its most critical forms, given that telemedicine and health, high-performance e-commerce, global telecommunications and the media have an increasingly important role to play. " The pandemic has effectively set a new standard for digital infrastructure as the industry adapts and will eventually overcome the global situation caused by COVID-19. In this context, Vertiv experts have identified several other trends that are worth pursuing in 2021.
These are:
Accelerated digitization: the pandemic caused by COVID-19 will have a lasting effect on the workforce and the IT ecosystem that supports the new work model at home. Vertiv experts expect the investment in the IT infrastructure made in the context of the pandemic to continue and expand, to allow safer, more reliable and more efficient remote work capabilities. Remote visibility and monitoring will become paramount to the success of these work-from-home models. Remote service options have already emerged that limit the need for on-site assistance, and these practices are likely to continue long after the pandemic.
The measures taken at the beginning of the crisis will be accelerated as the pandemic expands towards 2021, and organizations will accept these changes not as a temporary solution, but rather as a permanent adjustment to the way we work and do business. Over time, we will have a different perspective on activities that can be done "face to face" or "remotely", and the change will be made by customers who want to minimize their presence on the spot.
From this point of view, connectivity, remote monitoring, data analysis and even artificial intelligence, which contribute to decision making, will be of fundamental importance. "Coming back after this period means a change of mindset for most organizations," said John-David Lovelock, Gartner's honorary vice president of research. "There is no going back. There must be a progress-based reset. "
Bringing the important capabilities of data centers into small spaces and Edge
Edge is now more important and more complex, being an extension of the data center and not just the IT cabinet, so appreciated in the past. Cost and complexity have hampered the implementation of data center best practices in these areas, but this will change. Vertiv experts anticipate an ongoing effort to bring hyperscale and enterprise capabilities to these Edge sites. "Wherever there is a high density of data processing, there will be a demand for Edge computing technology. This demand will require a stronger and smarter Edge infrastructure, "said Giordano Albertazzi, President of Vertiv for Europe, the Middle East and Africa (EMEA).
"We are seeing the expansion of Edge in many countries, and that will eventually amplify into emerging markets. Implemented Edge projects are also closely linked to other key trends, such as 5G and environmental care, and the integration of Edge sites with energy networks can support the transition to renewable sources. "
The conversation about 5G becomes one about energy consumption and efficiency
In the initial phase of planning and launching 5G, the discussion focuses on the final benefits of this technology – increasing bandwidth and reducing latency – and the applications it will activate. However, as many countries prepare for the launch of 5G in 2021, and early adopters are already beginning to see its magnitude, the focus will shift to significant increases in 5G energy consumption and more efficient operating strategies. The increase in network density, needed to fully realize the promise made by 5G, inevitably adds to the already high energy demand – which is estimated to be 3.5 times higher than 4G. Next year will focus more on managing that significant increase in energy consumption, exploring more efficient products and practices.
Sustainability comes to the fore: 5G is a piece of a broader story about sustainability
As the proliferation of data centers continues and even accelerates, especially in the hyperscale segment, cloud and roommate providers are becoming increasingly aware of how they use electricity and water. Increasing the conversation about climate change and changing policy decisions in the United States and globally will add to the focus already on the data center industry, which accounts for about 1% of global energy consumption.
Next year will see a wave of innovation focused on the energy efficiency of the data center ecosystem. The benefits that data center operators will have are clear, starting with the reduction of costs, compliance with existing and anticipated regulations and the prestige that comes with establishing a leading position in the global sustainability movement. Pay attention to important innovations in the area of ​​data center infrastructure and, especially, in the field of thermal management.
For more information on industry trends in 2021 and the full portfolio of solutions for Vertiv data centers and communications networks, visit www.Vertiv.com
---
Trending Now