Daniyar Akiyanov, Treasury and Trade Solutions Head, Citi Romania: Strong market changes are transforming the global business scene
Posted On November 10, 2020
---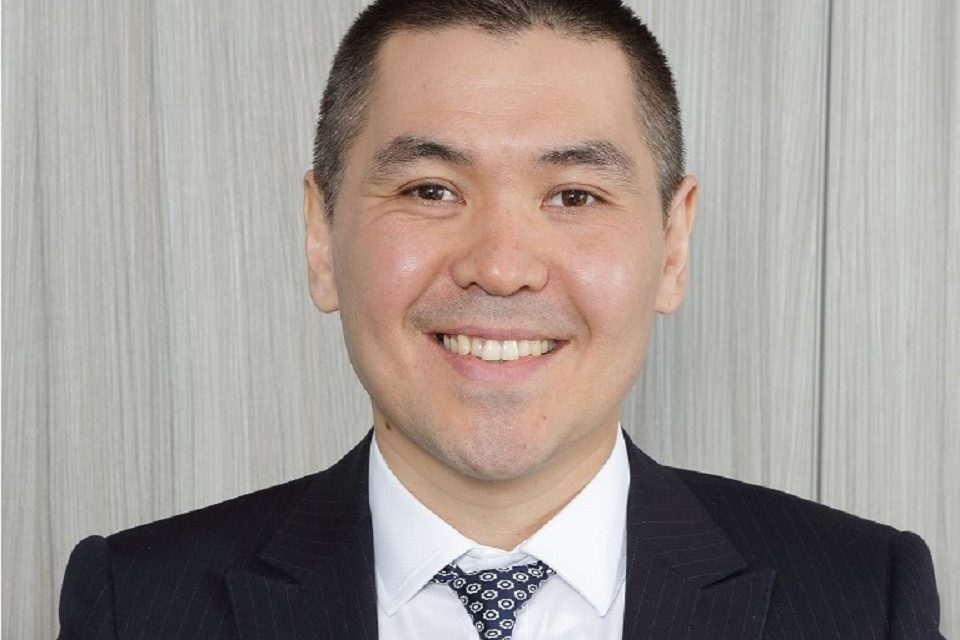 Daniyar Akiyanov, Treasury and Trade Solutions Head at Citi Romania talked recently to Outsourcing Today about the company's perspective on business shared services objectives in 2020 and expectations for 2021.
What is the new focus on capabilities and employee skills in 2020 and what to expect in this respect in 2021?
Strong market changes are transforming the global business scene. Economic realignment, advances in technology, the globalization of markets, changing demographic trends, new customer needs and increased competition are radically altering how companies operate in virtually every industry and region of the world. We are in the middle of the fourth Industrial Revolution (or Industry 4.0) and there are lightning-speed advancements. Or as Bill Gates said: "We've opened up maybe 12 years of progress just in this last year". The fast-growing digital economy is increasing the demand for highly skilled technical workers.
At the same time, we are seeing companies centralize more and more support functions (especially in the financial area) from various geographies into a single location and this creates a need for specialized work-force in the service centers in areas such as account payable, accounts receivable, procurement, IT or HR.
The pandemic has changed the way we look at the required skillset, so probably, the employee skills needed for 2021 will focus around communication and collaboration, adaptability, emotional intelligence, time management, curiosity and creativity, critical thinking and leadership. Advances in technology and globalization, as well as shifts in labor demographics, customer needs and competition are the underlying forces that will have the biggest impact on the organizational talent requirements in the years ahead.
How did the business shared services evolved in the current year and what challenges has the company encountered?
The shared service market is evolving, both in our country and also across the Central and Eastern Europe. From the interactions we are having with majority of our shared service center clients in the region, we see more and more companies centralizing functions in Romania, and the main beneficiary cities are Bucharest, Cluj, Timisoara and Iasi. As the pandemic put a pressure both on costs and efficiency, as well as on increasing the automation, the shared services became a central pillar within their organization in order to drive these developments. At the same time, we see the shared service centers becoming more strategic within the organizations, with companies allocating more and more activities under the shared service center umbrella. These developments are not unique, as evidenced by Citi's larger experience with dealing with shared service centers worldwide, so we believe this trend will only accelerate.
In terms of the services provided, we have seen more connectivity requests when talking about payments, and as well as more focus on fraud prevention and cybersecurity. In the receivables space, automation in the order-to-cash space has definitely been a central topic, and many integrated solutions such as the ones offered by banks through the collaboration with fintech companies can help improve the KPIs in terms of reconciliation rate and cash application. Lastly, I would mention that financial/ treasury teams have had and continue to have one of the most difficult tasks driven by COVID. They need to manage a lot of pressure on the operating cash flow, as the sales and collection of receivables topic took a center stage, with buyers asking for more flexible settlement conditions, opening up the topics of working capital optimization. I see this as a general overall trend, not just within shared service organizations.
What to expect for the business shared services capabilities in 2021 , what kind of services do you anticipate would bring the most business figures and why?
Looking at the future, many companies are now trying to improve their cash position and the procurement teams sitting in the shared service centers are starting to be more involved in helping the companies improve the working capital. Citi's solutions such as supply chain financing or virtual cards to pay suppliers, receivables and portfolio financing are tools increasingly adopted by companies in order to help get a sound cash position during these difficult times. Generally, we believe that as the COVID uncertainties are not out of the picture yet, cash flow predictability, cash preservation and risk management will remain very important, and this could be another area where shared service organizations could potentially look into together with their partner banks.
Also, touching more broadly on the shared services environment, we believe 2021 should bring even more centralization & automation and we could start seeing artificial intelligence, machine learning and robotic process automation having a wider use across the spectrum of functions covered. In the process of centralization, loads of data comes into one place and that could be the chance to enhance data management for better forecasting to ensure quicker and more accurate decision making, especially important in the current environment.
What kind of specific needs did you identify within the client pool and what to expect in 2021?
We have seen various needs across Citibank's clients base, as the industries have been impacted quite differently. The common trend is probably the increased digital interactions as most of our clients moved to work from home set-ups.
When looking at the shared services space, I would say that digitization of processes and working capital management have been the key asks of the day. Setting up automated connectivity via our CitiConnect Host-to-Host solution (instead of manually uploading payments), requests for streamlining the reconciliation or solutions for extending the supplier payment terms have all been key areas where we've helped our clients during the pandemic. With COVID impacting probably each and every operating entity in the region (and probably worldwide), the discussions that we have at Citi with shared service centers are now more broader then just looking at their internal processes and solutions, it is more of an "ecosystem" discussion types, with some of the solutions and ideas helping not only the shared service organization itself, but their supplier base as well, for example.
We still expect this conversation around digital solutions to continue in 2021, as companies have started to get accustomed to the new normal and are now deciding to promote/ re-launch some of the projects that will help them better cope with the new set up.
Even if discussions around exotic payments in faraway geographies have started to appear more and more, with Citi being able to support 100+ currencies, at the same time we have seen the supplier base move closer, and near-shoring has been a widely used term throughout this year.
We hope that stabilization of the external environment will help the companies reposition themselves with a strong focus on having the processes more efficient and more automated.
---
Trending Now