Ascentis: The top ten HR trends for 2019

Ascentis, specializing in in integrated Human Capital Management software published the main HR trends for 2019, findings resulted from the work together with their workforce and leadership strategist Eric Swenson, author of "Managing People in the 21st Century" and "The Five A's of Great Employees."

Find below some of their conclusions anticipated to rule the HR field this year:

Employees rule the roost

We all know that the most successful companies have the best talent. With the unemployment rate at a record low, attracting and retaining great employees has never been tougher. With over seven million current job openings in the U.S., there are more jobs than qualified talent. And on top of that, there is the growing trend of the "gig worker" to contend with, pulling even more qualified applicants out of the running for your openings. In 2019, the C-Suite and your HR department must develop strategies to provide an employee experience that attracts and retains the talent you need.

Preparing for the new workforce

Tomorrow's workforce will be increasingly gig-based, remote and transient. In fact, 60% of Millennials tell Gallup they're open to new job opportunities. And remote workers aren't just working from home – increasingly they're working internationally. Every HR function will need to innovate to serve this new workforce – from recruiting to training to recognition programs, team building and engagement.

The rise of technology

Technology will continue to be HR's friend – maybe their best friend – as companies spend more money on technology for recruiting, wellness, performance management, training and engagement. In the not-so-distant future, HR will increase its role in the digital world and play a key role in driving the employee experience and driving productivity and innovation.

Lost connection

As remote working becomes more common, engagement becomes more difficult as employees have fewer opportunities to absorb company culture in person. Sixty one percent of employees leave their jobs because it wasn't what they were expecting. Layer a virtual work environment on top of that, and meaningful connections become even more complex. In 2019, HR leaders will look to get creative in integrating culture into all aspects of the employee experience – from pre-hire to onboarding to ongoing engagement and retention.

Leadership becomes humble, attentive and trustworthy

According to Gallup, employees who use their strengths, skills and abilities every day are six times more likely to be engaged at work, eight percent more productive and 15 percent less likely to leave their jobs. The most innovative leaders will increasingly embrace the idea that "One-Size-Fits-One", carving career paths that play to employees' strengths and personal priorities, and that creates an atmosphere of innovation.

HR evolves or…

As an HR leader, you'll be called upon to lead the adaptation to real change. More than ever, HR will transition from a tactical role to a strategic role, becoming experts in technology, strategy, real estate and marketing all geared toward building a best-in-class workplace. The consequence of not adapting is steep; artificial intelligence has the ability to swallow teams whole if they cannot keep up with innovation.

Purpose matters

Employees don't just want a paycheck. They want to find meaning in their work. In fact, on average, Millennials would be willing to give up $7,600 in salary for improved quality of work life. The best HR leaders will increasingly evaluate social purpose and corporate responsibility and how it fits into organizational values and goals.

Millennials don't matter (well, kind of)

You're not preparing for the new Millennial workforce. They're already here and their needs are straightforward – technology that helps them be more productive, professional development opportunities, collaboration, purpose and work/life balance – but you must continue to meet these needs because they comprise over half of your workforce.

#metoo not going away

As an HR professional, you'll need to continue to address the important issue of workplace harassment while redefining what is and what isn't harassment. More women are taking leadership positions, which further impacts what #metoo is and how it must be addressed in the workplace.
Workplaces begin to adapt to the education gap. As the fight for employees continues, employers will need to take a chance on less skilled or educated employees and invest the time and resources necessary for training and upskilling.

---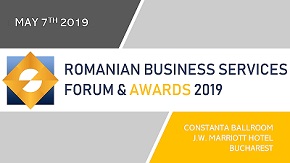 » Mircea-Catalin Roman, Noerr, guest spe...
» Oracle unveils suite of services to si...
» Genpact's COO: Staying ahead of the cu...
» Ascentis: The top ten HR trends for 20...
» Indian IT & services industry on track...
» Accounts Receivable Processing - Roman...
» CFOs are taking a better look at their...
» EXCLUSIVE: ABSL Timisoara - BPO and SS...
» SAP beats 2015 targets with cloud sale...
» Cluj: International Cambridge High Sch...

Workplace of the Future conference to take place on November 20th at Bucharest

The Diplomat-Bucharest together with Outsourcing Today organize the 3rd Edition of WORKPLACE OF THE FUTURE, on 20th of November 2019, in Bucharest, at Capital Plaza Hotel.
Read Full article »
Strategic Talent Acquisition at People Empowering Business Forum on October 30 in Bucharest

Latest trends like demographic upheaval, globalization, digital technology, and changing social values and worker expectations, are disrupting business models and radically changing the workplace. These are req
Read Full article »
Informal IT School and UiPath launch an educational program for RPA development to start in October

Informal IT School announced a partnership with UiPath to launch an RPA development educational program of five months, 100 hours of courses, five days a week. The program will run in Cluj-Napoca.
Read Full article »
Impact Hub Bucharest joins 3house to manage three coworking spaces in the city

Impact Hub Bucharest, a coworking spaces manager and developer of accelerator programs and events merged with 3house, a new concept of workplace launched in 2018. By this, Impact Hub reaches 3 locations and 6.7
Read Full article »
JLL: Total office space in Bucharest to reach 3 million sqm

The second quarter of 2019 reconfirmed the increased interest for the office market in Romania. Over 115,000 square meters of office space were leased over this period at the national level, a value similar wit
Read Full article »