Millennials at work, redesigning our world

With the emerging of the youngest generations into the market place, the entire philosophy of the HR process should be reshaped and updated. Actually, once the grim clouds of recession faded away in the past years by a prudent growth, the effervescence in the recruitment market hit the wall of the unimagined: the rules of attracting new generations into the company have to change, because the people and the world are different.

The current landscape – Big data, big trouble

A few days ago only, while editing this material, an interesting article published on linkedin.com - maybe the most recognizable social platform used also for recruitment in the past years - stated that the HR industry has only a couple of years more to live and that's probably it. DailyMail Online was quoting the sayings of its global CTO who said that the classic HR recruiter will be soon replaced by "machine learning, big data, propensity algorithms that can deal with vast networks of connections much better than a human can." The article went on and explained how the algorithms can predict when someone is ripe for a new job based on time spent in the current position and by social media activity, and even purchasing history and text analysis algorithms can pick out skills and experience much better than humans can, about ten million times faster. "In fact Microsoft has pretty smart algorithms in its Azure cloud. They are buying LinkedIn with volumes of data and connections. Putting two and two together on what that means does not require algorithms.

There are companies that are already doing this algorithmic sourcing. The algorithms have been used in digital marketing for years now. What is new is the maturization of the machine learning field," the DailyMail Online article said. Actually, the urgent need of analytics and the need of embracing them in the HR processes was underlined also at the latest People in Shared Services and Outsourcing Forum 2016 organized in October by The Diplomat – Bucharest and the online platform Outsourcing Today. In the first parallel session dedicated to the "Convergence of HR and technology", Crina Ilie, vice president of Human Resources at Genpact Europe, managing the retention and talent capabilities in the organization, summarized the main trends the global business landscape faces right now, ruled by the impact of internet and interconnectivity, as well as the main trends mandating the tight changes in HR. "In using the new technologies and applications available now and always bringing something new, we have to pay a lot of attention to the manner of implementing them; who do you address with them,
which are the projected outcomes," Ilie added.

The internet and interconnectivity deliver a huge amount of data on the market.

A regular consumer of Internet technology is using at least two devices at the same time (laptop and telephone) and each of these two devices includes several more apps, all of them used at the same time. How do the HR representatives perceive the need to use these tools? As a panelist within the session dedicated to technology and workforce at People in Shared Services and Outsourcing Forum 2016, Diana Bocaneala, head of People Development and Recruitment at Endava said: "My personal struggle is to sell people analytics and reporting to the HR team and also to build trust in people analytics for the business team. It is a very interesting concept that not everybody in HR really understands the value of data. In order to build some information you need accurate data. You have to extract from data that information is valuable for business. We need to put effort into selling people the analytics and the reasons for which reporting and people analytics bring value to work processes." The matter of robotics and automation replacing humans in their jobs has been tackled by Catalin Iorgulescu, member of the board of ABSL, general manager Samsung SSC, who underlined that fact that whenever a new technology comes in there is a general resistance and sometimes even fear. "Whenever a technology emerged into a society, all processes of daily life improved. The emerging of robotics in our businesses and lives should not be a threat to people.

Getting to know the new people
And as we struggle to understand the new rules of the new tech world, the Millennials, or Generation Y (the demographic cohort following Generation X), have already covered all these and figured them out, as they were born and raised with it. But who are they, the Millennials? By dictionary, "Generation Y covers people born between the 1980's and the year 2000, and these individuals are sometimes referred to as Gen Y, the Millennial Generation, or simply Millennials. Generation Y has been shaped by the technological revolution that occurred throughout their youth. Gen Y grew up with technology, so being connected and tech savvy is in their DNA. Equipped with latest technology and gadgets, such as iPhones, laptops and lately tablets, Generation Y is online and connected 24/7, 365 days a year. Many Millennials grew up seeing their Baby Boomer parents working day and night doing stressful corporate jobs, which has shaped their own views on the workforce and the need for worklife balance." (Source:www.talentedheads.com).

The importance of learning The Millennials

According to the PwC study, the Millennials matter because they will make up half of the workforce in the very near future. "They are more numerous than any generation since the soon-to-retire Baby Boomers. Millennials already form 25 per cent of the workforce in the US and account for over half of the population in India. By 2020, millennials will form 50 per cent of the global workforce," the study read. We are not so far away from the time when they will outnumber their Generation X predecessors. However, Millennials remain in short supply, particularly in parts of the world where birth rates have been lower. They will also be more valuable – this generation will work to support a significantly larger older generation as life expectancy increases. CEOs told in the PwC study that that attracting and keeping younger workers is one of their biggest talent challenges. This generation will be a powerful generation of workers and that those with the right skills will be in high demand. They may be able to command not only creative reward packages by today's standards, but also influence the way they work and where and how they operate in the workplace. They may also represent one of the biggest challenges that many organizations will face.

According to Andrei Romanescu, CEO, Veeam, in a few years, three or even four generations will work in the same place, and this is not a comforting thing for the management processes. "We are living today in a changed environment. Think about twelve years ago. There was no Facebook. Ever since, it changed our lives, transformed the way people are communicating. In 2019, we will have four different generations working together in the workplace: the baby boomers, generation X, generation Y or the Millennials, and the youngest, generation Z, born after 2001, also called the KGOY generation - Kids Growing Older Younger. The latest is directly linked to technology. If you look around, things that we used to do are no longer happening today. In three years from now, we will be challenged by the mix of the four generations having to find a common language to function together in the same workplace," Romanescu stated within the recent People in Shared Services and Outsourcing Forum 2016.

The main characteristics of Millennials cannot be phrased in several words but, if we really are to summarize them, it would sound -according to specialists in HR and social behaviour - like "Millennials tend to be uncomfortable with rigid corporate structures and turned off by information silos." They expect rapid progression, a varied and interesting career and constant feedback. In other words, millennials want a management style and corporate culture that is markedly different from anything that has gone before – one that meets their needs. The particular characteristics of millennials – such as their ambition and desire to keep learning and move quickly upwards through an organisation, as well as their willingness to move on quickly if their expectations are not being met – requires a focused response from employers.

Millennials want a flexible approach to work, but very regular feedback and encouragement. They want to feel their work is worthwhile and that their efforts are being recognised. And they value similar things in an employer brand as they do in a consumer brand. These are all characteristics that employers can actively address. What do you need to attract a young professional from Generation Y? You do not have to reach the magnitude of Google or Amazon, but you really need to act like them. Which is the similarity in such companies? They are innovative, naturally born in tech world, same as Millennials. What do the young want? The key findings of the PwC report in 2016 stated that the attitude and expectations of millennials has changed as a result of the economic downturn in many parts of the world. According to the study, Millennials are keen to:

• Loyalty-lite: The downturn has had a significant impact on the loyalty millennials feel towards their employers. In 2008, 75 per cent expected to have between two and five employers in their lifetime but in this survey the proportion has fallen to 54 per cent. Over a quarter now expect to have six employers or more, compared with just ten per cent in 2008.

• The feeling of responsibility: Tough times have forced many millennials to make compromises when finding a job – 72 per cent feel they made some sort of trade-off to get into work. Voluntary turnover is almost certain to increase as economic conditions improve. 38 per cent of millennials who are currently working said they were actively looking for a different role and 43 per cent said they were open to offers. Only 18 per cent expect to stay with their current employer for the long term.

• Personal and professional development, the work-life balance, are more important than financial reward: This generation are committed to their personal learning and development and this remains their first choice benefit from employers. In second place they want flexible working hours. Cash bonuses come in at a surprising third place.

• Personal space more important, as they prefer to communicate electronically at work

• With technology dominating every aspect of millennials lives, it's perhaps not surprising that 41 per cent say they prefer to communicate electronically at work than face to face or even over the telephone. Millennials routinely make use of their own technology at work and three-quarters believe that access to technology makes them more effective at work. However, technology is often a catalyst
for intergenerational conflict in the workplace and many millennials feel held back by rigid or outdated working styles.

• Moving up faster in career: Career progression is the top priority for millennials who expect to rise rapidly through the organisation. 52 per cent said this was the main attraction in an employer, coming ahead of competitive salaries in second place (44 per cent).

• The power of employer brands and the importance of responsibility: Millennials are attracted to employer brands that they admire as consumers. In 2008 88 per cent were looking for employers with CSR values that matched their own, and 86 per cent would consider leaving an employer whose values no longer met their expectations. Fast forward three years and just over half are attracted to employers because of their CSR position and only 56 per cent would consider leaving an employer that didn't have the values they expected. Millennials are also turned off by some entire sectors – 30 per cent of Swiss respondents said they would not work in banking and capital markets.

• Wanderlust: Millennials have a strong appetite for working overseas and 71 per cent expect and want to do an overseas assignment during their career. This is great news for many employers looking for global growth. However, the bad news is that millennials place destinations like the US, UK and Australia at the top of their wish list, and only 11 per cent were willing to work in India and two per cent in mainland China. Despite this, over half said they would be willing to work in a less developed country to further their career.

• Generational tensions: Millennials say they are comfortable working with older generations and value mentors in particular. But there are signs of tensions, with 38 per cent saying that older senior management do not relate to younger workers, and 34 per cent saying that their personal drive was intimidating to other generations. And almost half felt that their managers did not always understand the way they use technology at work. What can employers do? The context is difficult because, basically, it's new. HR, as all fields, with rigors tested and determined in years, has to now change the optic and even rewrite from ground zero. However, as the PwC study states, whether millennials are entirely different to previous generations is immaterial in many ways. The demographic challenge means that businesses need to deal with the problem in front of them – that is, to ensure they understand the millennial generation and are acting to attract and inspire the best of them. So, the survey found out several "good practices" that business leaders and HR need to work together:

• Understand these guys: It's particularly important to understand and address generational differences and tensions. Use metrics and benchmarking to segment your workforce in order to understand what millennials want and how these desires might be different from older workers. Ensure that employee engagement results can be cut by age group and consider how you might use predictive analysis to highlight potential retention issues. Look ahead for talent pipeline issues and make sure your strategic people planning is up to the job.

• Get the "deal" right: It's important for employers to explain what they are offering a potential employee, but also what they expect in return. Think creatively about reward strategies and what motivates millennials. For example, is it time to shift focus from cash bonuses to other things. And remember, the vast majority were attracted to the prospect of customising their benefits. There is also a significant gap between perception and reality when it comes to the promises made by employers on diversity and work/life balance. If employers want to continue to attract millennials, this has to be addressed – companies should review the messages they are sending and test them against the reality of the employee experience.

• Help millennials grow: Managers need to really understand the personal and professional goals of millennials. Put them on special rotational assignments more frequently to give them a sense that they are moving toward something and gaining a variety of experiences. Challenge them to come up with new ways to streamline processes and to exercise creativity. Millennials have a strong desire to work overseas and this is a rich potential resource for organisations focused on global growth. Less desirable locations could be positioned as an important career path milestone. Every opportunity should also be taken to mix teams generationally.

• Feedback, feedback and more feedback: Millennials want and value frequent feedback. Unlike the past where people received annual reviews, millennials want to know how they're doing much more regularly. Give honest feedback in real time — and highlight positive contributions or improvements on key competencies.

• Instruct them clearly and then, let them go: Millennials want flexibility. They work well with
clear instructions and concrete targets. If you know what you want done by when, why does it matter where and how they complete the task? Give them the freedom to have a flexible work schedule. Does it matter if they work from home or a coffee shop if that's where they are most productive? Set deadlines and if they meet them, don't worry so much about their tactics and the time they clock in and out.

• Encourage learning: Millennials want to experience as much training as possible. If your organisation is more focused on developing high potentials, or more senior people, then you could risk losing future talent if you fail to engage millennials with development opportunities. Build and measure the effectiveness of mentoring programmes alongside other learning and education. Consider allocating projects to talented millennials which fall outside their day job. Let them connect, collaborate, build their networks – and most of all innovate.

• Allow faster advancement: Historically, career advancement was built upon seniority and time of service. Millennials don't think that way. They value results over tenure and are sometimes frustrated with the amount of time it takes to work up the career ladder. They want career advancement much quicker than older generations are accustomed to. So for the high achievers who do show the potential to rise up the ranks quickly, why not let them? A relatively simple solution, such as adding more levels, grades or other 'badges', could be enough to meet their expectations.

• Expect millennials to go: It's inevitable that the rate of churn among millennials will be higher than among other generations, especially since many have made compromises in finding their first job, and this should be built into your plans. As the managers acknowledge, we are living now in a changed world, in which, "the epification of everything" is ruling. Not only HR, but all the business processes as a whole have to adjust to the new, update and improve the old and embrace the present and its challenges as they come, because only daily practice can provide the needed answers. As editor Leigh Buchanon wrote in Meet the Millennials, "One of the characteristics of millennials, besides the fact that they are masters of digital communication, is that they are primed to do well by doing good. Almost 70 percent say that giving back and being civically engaged are their highest priorities."

---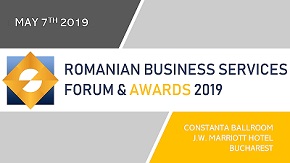 » ROMANIAN OUTSOURCING AWARDS FOR EXCELL...
» Meet the winners of ROMANIAN BUSINESS ...
» Pavel Campan appointed as the new Vice...
» Genpact's COO: Staying ahead of the cu...
» CBRE: Office deliveries expected to br...
» Exclusive OT print issue: Genpact may ...
» N-iX, EPAM, Luxoft, Ciklum, Intetics, ...
» Molson Coors started to grow its busin...
» TELUS International Europe: How fast-g...
» Leoni to open new SSC in Cluj, cut job...

Workplace of the Future conference to take place on November 20th at Bucharest

The Diplomat-Bucharest together with Outsourcing Today organize the 3rd Edition of WORKPLACE OF THE FUTURE, on 20th of November 2019, in Bucharest, at Capital Plaza Hotel.
Read Full article »
Strategic Talent Acquisition at People Empowering Business Forum on October 30 in Bucharest

Latest trends like demographic upheaval, globalization, digital technology, and changing social values and worker expectations, are disrupting business models and radically changing the workplace. These are req
Read Full article »
Informal IT School and UiPath launch an educational program for RPA development to start in October

Informal IT School announced a partnership with UiPath to launch an RPA development educational program of five months, 100 hours of courses, five days a week. The program will run in Cluj-Napoca.
Read Full article »
Impact Hub Bucharest joins 3house to manage three coworking spaces in the city

Impact Hub Bucharest, a coworking spaces manager and developer of accelerator programs and events merged with 3house, a new concept of workplace launched in 2018. By this, Impact Hub reaches 3 locations and 6.7
Read Full article »
JLL: Total office space in Bucharest to reach 3 million sqm

The second quarter of 2019 reconfirmed the increased interest for the office market in Romania. Over 115,000 square meters of office space were leased over this period at the national level, a value similar wit
Read Full article »