Three defining characteristics of contact centers in Bulgaria and Romania

While Asia and Latin America remain strong outsourcing options, Eastern Europe is on the rise as a luring outsourcing region with its attractive combination of infrastructure access, strong connectivity, an educated talent pool and tremendous multilingual capabilities. It's no wonder Bulgaria and Romania are Europe's top two outsourcing destinations and among the world's top five, according to Cushman & Wakefield's BPO index. It's also no surprise that big names like HP, SAP and IBM are taking advantage of these locations to serve many markets globally.

In this article we will touch upon three defining characteristics of contact centers in Eastern Europe, particularly Bulgaria and Romania, hinting at just a few of the many reasons this area has become so appealing in the industry.

1. Multilingual hubs

Eastern Europe is a region that stands out from other nearshore outsourcing countries thanks to its large number of multilingual individuals. A recent study conducted by the Association of Business Service Leaders in Romania (ABSL) found an impressive array of language capabilities amongst students in Bulgaria and Romania:


The total number of languages spoken in Central and Eastern European delivery centers is estimated to be around 40, with 38% offering at least 10 languages (ABSL).

The benefits of a centralized multilingual customer care model are well noted by outsourcing buyers. The most obvious advantages being synergies, economies of scale and best practice sharing as a result of streamlined customer service operations with one location serving many markets. A centralized multilingual customer care model can also help brands deliver a consistent level of customer service.

2. Workplace of choice for young professionals

More than 60,000 people are currently employed in the outsourcing sector in Romania. That number is anticipated to rise to 150,000 over the next five years, reports Colliers International. Bulgaria is seeing a similar level of growth with the outsourcing employment rate predicted to nearly double by 2020 according to the Bulgarian Outsourcing Association (BOA).

The majority of those working in the sector are considered to be young professionals. The 2015 industry report conducted by ABSL and KPMG shows that the average age of the workforce in contact centers in Romania is between 25 and 35 while 90% of the workforce in the outsourcing sector in Bulgaria is 35 years of age or under. Many are choosing to work in a contact center because of the undeniable benefits including competitive wages and appealing working environments.

Having a youthful workforce is particularly beneficial for customer service organizations as Millennials, those born from 1980 to 1999, are a game-changing force as both employees and consumers. As employees, Millennials make up a large portion of today's workforce and will represent an even larger portion in the near future. As customers, they are heading towards their peak earning years, controlling and influencing much of the spending in the market. With this in mind, contact center organizations note the importance of catering to this influential generation.

Pleasing this group may require some creative effort from companies as they need to foster a work environment that is suitable to their needs. Millennials expect greater flexibility and control over their daily work and long-term careers, want their point-of-view considered in decision making, and are looking for opportunities for personal and professional growth.

TELUS International Europe earned its place among the "Most Loved Employers" in the Romanian BPO industry thanks to our impressive array of initiatives that reflect our commitment to the happiness and well-being of our team members. The study, which surveyed more than 3,000 citizens on their perceptions of different companies also revealed that one-third of those who knew about TELUS International Europe indicated that they would be happy to work here based on our strong reputation in the country. In Bulgaria, TELUS International Europe won second place in the "Outsourcing Employer of the Year" category at the 2016 Outsourcing Excellence Awards, organized by the BOA.

3. Cultural mosaics

For contact centers to truly act as an extension of their clients' brand, it's key that customer service agents understand and embrace the culture of the people they are serving. Recognizing that customers in different countries have varying needs and expectations for customer service, contact centers are not only recruiting, but also relocating non-nationals.

Contact centers today are becoming cultural mosaics with many foreigners choosing to relocate and work in contact centers in Bulgaria and Romania. Students from all over Europe are now choosing to pursue their studies in these countries, often staying after graduation to gain professional experience. In addition to the attractive salary/cost of living ratio, there plenty of other benefits, especially in terms of settling in. Companies often take care of relocation costs including transportation, accommodation, health care, mobile phone and can even help in setting up their bank account.

Of the 2,500 TELUS International team members working in our operations in Bulgaria, over 600 are non-nationals. In Bulgaria and Romania, we employ over 45 different nationalities. Here you will find Azeri, Persian, Mandarin, German, French, Spanish, Dutch, Turkish, Lithuanian, Swedish, Portuguese and Russian employees.

The outsourcing industry is growing at a fast pace with more and more companies turning to Eastern Europe as an attractive outsourcing destination for contact center services. With its young labor force, multicultural appeal and multi-language capabilities, it's clear to see why Bulgaria and Romania are considered some of the top outsourcing destinations, not only Europe, but around the world.

Boriana Dimitrova is Marketing Content Manager, TELUS International Europe 

Related articles and research: 
- TELUS International Europe
- TELUS International

---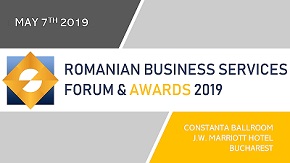 » ROMANIAN OUTSOURCING AWARDS FOR EXCELL...
» Meet the winners of ROMANIAN BUSINESS ...
» Pavel Campan appointed as the new Vice...
» Genpact's COO: Staying ahead of the cu...
» CBRE: Office deliveries expected to br...
» Exclusive OT print issue: Genpact may ...
» N-iX, EPAM, Luxoft, Ciklum, Intetics, ...
» Molson Coors started to grow its busin...
» TELUS International Europe: How fast-g...
» Leoni to open new SSC in Cluj, cut job...

Workplace of the Future conference to take place on November 20th at Bucharest

The Diplomat-Bucharest together with Outsourcing Today organize the 3rd Edition of WORKPLACE OF THE FUTURE, on 20th of November 2019, in Bucharest, at Capital Plaza Hotel.
Read Full article »
Strategic Talent Acquisition at People Empowering Business Forum on October 30 in Bucharest

Latest trends like demographic upheaval, globalization, digital technology, and changing social values and worker expectations, are disrupting business models and radically changing the workplace. These are req
Read Full article »
Informal IT School and UiPath launch an educational program for RPA development to start in October

Informal IT School announced a partnership with UiPath to launch an RPA development educational program of five months, 100 hours of courses, five days a week. The program will run in Cluj-Napoca.
Read Full article »
Impact Hub Bucharest joins 3house to manage three coworking spaces in the city

Impact Hub Bucharest, a coworking spaces manager and developer of accelerator programs and events merged with 3house, a new concept of workplace launched in 2018. By this, Impact Hub reaches 3 locations and 6.7
Read Full article »
JLL: Total office space in Bucharest to reach 3 million sqm

The second quarter of 2019 reconfirmed the increased interest for the office market in Romania. Over 115,000 square meters of office space were leased over this period at the national level, a value similar wit
Read Full article »