Endava: proactively investing in education - from OT print issue
Continuous improvement is an important part of Endava's culture and, for over 15 years, the company has been focusing on helping people to be successful. About 700 graduates and undergraduates have been trained up to now and 70 per cent of them joined the Endava's staff, says Diana Bocaneala, CEE Head of People Development and Recruitment, Endava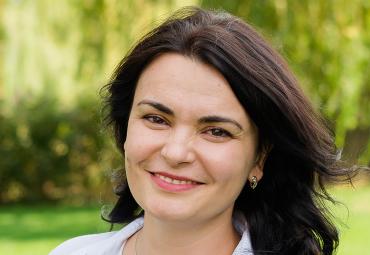 Endava has proactively invested in education across all its locations, supporting the development of people within the organisation as well as IT passionate people in its geographies, through programmes ranging from primary school pupils through to MA and PhD students.
"We regularly hold Open Day events for students. We also positively constribute to 'the Different School' week, an event during which we welcome primary schoolers and introduce them to the fascinating world of IT. In addition, we support open classes for gymnasium students, regularly sponsor competitions for high-schoolers and provide substantial support for research for MA and PhD students," says Bocaneala.
Endava's largest initiatives consist of Internship and Graduate Programmes, and Schools for various domains, enabling people with various degrees of expertise to improve their technical and softs skills while experiencing the challenges and rewards of a global company.

The graduates programme
Endava's Internship and Graduate Programmes began in 2011 and since then, more than 700 students have participated. Of these, 70% have joined Endava as permanent staff.
"All of our training programmes, whether they are designed for students and graduates or our staff, have a strong applied learning component. We invest in the development of technical, soft, as well as leadership skills. Within Endava, we believe in and encourage a culture of sharing and passing on our knowledge for the benefit of all Endavans," Bocaneala explains.
As such, throughout the programmes, the company involves senior colleagues and external trainers, who facilitate internal workshops, provide hands-on project experience and training courses.
The major difference between the Internship and Graduates Programmes is that within Graduates Programme, young talents start as full time Endava employees, whereas Internship Programmes last about 2 months, and at the end of the programmes the company selects the best and make them a job offer.
"A relatively new concept for us, Schools for… were implemented 2 years ago. Through them, we aim to create very specific training programmes for people looking to embrace an IT career, but not necessarily limited to IT specialists. The best students are then welcomed into the Endava team. So far, we have delivered Schools for BA, UI/UX, and Mobile Development; to name just a few."
Money aside
Aside from learning and development opportunities, Endava provides schools and internship participants with scholarships. However, putting a number to the total investments is difficult, as in addition to the financial investments, the company provide the know-how and dedicate the time to ensure the best possible outcomes.
"As a broad estimate, we can easily say that we've invested over half a million Euro over the past 5 years, representing around 30% of our total training budget."
Solving the attrition issue
Even if Romania and, Central Europe in general, have a strong IT herritage, nurturing people's passion for IT should start in primary school.
"Pupils need to understand the importance of learning and we need to support them in developing a growth mindset (learn, unlearn, relearn) rather than one focused on simply reproducing material…We need to support the growth of generations that adapt more easily to their socio-economic environment," Bocaneala says.
Of course, the government has its role, but the civil society can have a strong influence (private and non-governamental sector).
"I think civil society, thanks to its flexibility and agility, can contribute a lot. Social campaings, being open and investing in young generation through learning programmes, mentoring, coaching even raising awareness, would make a huge difference," she adds.
"I also believe in partnerships."
Closer collaboration between educational institution (high-schools, colleages, universities) and the private sector, would bring a lot of added value for all involved. The need comes from the private sector as it closer to the business environment and can take the pulse of the trends. At the same time, universities need to involve more practitioners in the educational process.
"We countinuously measure the quality of our training programmes. Our internal benchmark is to have satisfaction rates above 4.0 (out of a maximum of 5). Currently, our overall satisfaction rate where training courses delivered are concerned, both inside and outside Endava, ranks at around 4.2," Bocaneala concludes.