Iasi grows stronger day by day - from OT print issue
For more than 10 years, the Faculty of Computer Science (FCS) from the Alexandru Ioan Cuza University of Iasi (UAI) has had a good collaboration with many IT companies both in Iasi or other regions of Romania and even across the globe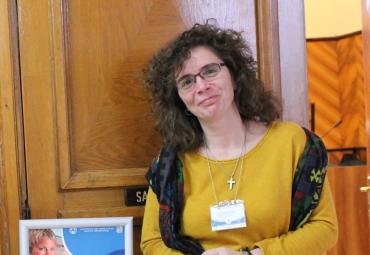 These collaborations are a key factor in the growth of the IT resources in our area, be they human, infrastructure or computing, Corina Forascu, Associate Professor, Department of Computer Science, Faculty of Computer Science (FCS), University "Al. I. Cuza" Iaşi tells Outsourcing Today.
As Iasi becomes more and more a favourite destination for the outsourcers, many more partnerships get signed.
Most of these collaborations take their shape into internships for students: companies such as Amazon, AQUAsoft, BitDefender, Centric IT Solutions, Cloudbase Solutions, Continental, East Vision Systems, EBS Romania, Elsaco, Endava, Intelligent Bee, Kirey, Levi9, Mambu, Mobile Touch, NESS, RomSoft, SCC Services Romania, SoftVision, TeamNet, The Red Point, UniCredit, Yonder offer useful internships which, with some of these enterprises, might include payed activities, in-house trainings, or team building events.
"These internships are of a reciprocal interest: the student gets insights from the real activities in an IT company, whereas the company gets a better understanding of the existing capacities of the student as well as the areas in need of development," Forascu explains.
Based also on the input from these internships, some of the IT companies – such as, for example, Amazon, Endava or Oracle - are offering specialised training courses in cooperation with FCS.
"In recent years, IT companies have increasingly recognised the importance of the scientific education provided by the FCS - which is easily identified through students with excellent academic records. This is why some companies such as Amazon, Continental, Endava, EBS Romania and Levi9 Romania have started to get even more involved in the educational process by providing (financial) rewards and other prizes for students showing good discipline and learning potential," Forascu says.
"To take it one step further, a few companies (BitDefender, Centric, Continental, Endava, Levi9, SCC, Yonder) are also working in collaboration with the FCS to attract high school students to enter the IT world. The FCS Caravan, a series of events taking place in schools located both in Iasi and in surrounding counties, is the fruitful result of the IT Industry - FCS cooperation."
The Caravan has been very successful since its launch in 2013, as the number of applicants for undergraduate studies at the FCS has doubled in the last three years.


Focus groups, events and R&D
In the spirit of providing equal opportunities for everyone in the Computer Science world, both in research and industry, the FCS, alongside mainly Google but also other companies (Ness, Tivo) has created a focus group dedicated to women in information technology - WITchIS.
"This is an ideal setting for all women (students, researchers, IT employers and employees) to get together, share ideas and discuss issues that are impacting and sculpting the female identity in today's computer science environment."
WITchIs has organised informative talks about key female figures in IT history, as well as the challenges and issues that women face in this domain, but also about exciting opportunities that women can take advantage of.
"Another way to collaborate is through research: on the one hand we develop joint BSc and MSc theses with specialists coming from IT companies and, on the other hand, FCS has research projects with the IT industry such as PrivateSky (2016-2021) – an ongoing Partnership for Knowledge Transfer towards the IT industry, SIMAPS - System monitoring and assistance for people with special needs, roGSEM - Cloud semantic engine for governmental heterogeneous information from multiple data sources. Some of these projects are being developed in the framework of FCS participation in the IT clusters in the North-East Development Region - Euro NEST, Imago Mall, APARS and ICONIC Cluster."
The good collaboration between FCS and IT companies has also been made visible in a series of other instances. Scientific events from international summer schools (Eurolan – biennially, dedicated to hot research areas in Language Technologies and Natural Language Processing, ECODAM – annually, dedicated to Evolutionary Computing in Optimization and Data Mining) to independent conferences (ICCS 2014 - International Conference on Conceptual Structures, ConsILR – annually, International Conference on Linguistic Resources and Technologies for the Romanian Language), workshops (FII Practic) or competitions (FIICode, ONIS 2015, and international student contests in Mathematics) organised sometimes by students themselves, the FCS has always been supported by numerous IT companies, through financial input or even more targeted coaching sessions provided by Appsbroker, BEENEAR, Charge Studios, CloudLab, Codeless, eMag, Expert Network, Extind, Gemini CAD Systems, Mobility Games, Movial, Optymyze, OSF Global Service, Palantir, PIM, Quartz Matrix, Thin Slices, Webfusion, Xerox and many other enterprises, next to most of the companies already mentioned in this article.
Last but not least, a highly relevant event that can potentially influence the academic journey of FCS students is BringITon! – the winning event for the "Academic Program of the Year" at the second edition of the Romanian Outsourcing Awards for Excellence.
Taking place biennially since 2010, the workshop brings together IT companies and students in attempting to give the latter the chance to put forward their own ideas for research projects, Forascu explains.
"Through dedicated training sessions for specific areas of interest, inspirational talks about success stories and culminating in a constructive competition between the ideas brought up by students, the event aims to develop their entrepreneurial skills. The most successful project is then supported by partner companies and the student is given the chance to carry out the project and start their own business," says Forascu. The current edition of BringITon will take place on 18-19 November 2016 and the organizers are waiting for all IT companies interested to participate.
Diana Chihaia – project manager and head of Students and Graduates Department, responds to Outsourcing Today's questions
How do you attract companies in forming future outsourcing and IT specialists?
The potential of Iasi city relies on several key aspects and Alexandru Ioan Cuza University of Iasi - the oldest University in Romania - through its educational programs and the specialists formed at a highly academic level is one of them. But, in this competitive business environment, educating the specialists for the labour market would not be possible without a permanent feedback and implication of our direct beneficiaries and stakeholders such as big employers.
Thus, our University set a collaborative environment with the companies willing to ensure a complementary training for our students through internships, workshops, graduate programs, practice, seminars, mentoring programs or specialised courses.
Three working groups in which representatives from the University and the companies are actively involved, were formed: (1) adapting the University's curriculum based on the dynamic of the labour market, (2) internships and practice for students and (3) research and collaborative projects academic-business. Each of these working groups had the opportunity to analyse from both sides (academic and business) the perspective and the benefits of a collaboration academic - business.
What were the results?
Based on the results of the meetings that above mentioned working groups had, on the research regarding employers' expectations and on the collaboration set in the last years, several study programs were implemented. We would mention here the programs taught in English or French (e.g. Business Administration, Computer Science).
Companies like Xerox or Oracle organized specialised courses for students and graduates on Foreign Languages for business, respectively Java – programming language. Companies like Capgemini, GfK or banks (Romanian Commercial Bank) implemented projects on career development for students willing to work in outsourcing, IT or banking. IT companies are actively involved in events like BringIT On, supporting research and development projects initiated by undergraduates or graduates.
How should we change the curriculum to include practice and career related activities?
Changing the curriculum takes a longer period of time and should be done in a very responsible way, weighting not only the employers' expectations, but also the trends and this very important aspect: the value of knowledge that has to be transmitted to students through academic courses.
A versatile solution in this context are the integrated services offered through Department for Student Services and Alumni Affairs from Alexandru Ioan Cuza University of Iasi. These services are complementary to the courses offered in the faculties and have the advantage of being flexible, open to all students willing to get more information about career development in certain areas, willing to develop their soft skills.