Yonder: The first Dutch company in Cluj expanded to Iasi -from OT print issue
Yonder is the first Dutch company to start work in the Cluj market on an outsourcing model. That was back in 1993 with a small team of IT enthusiasts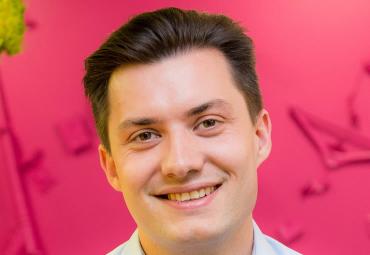 Time passed, and the company is now reaching a team of more than 260 professionals, part of Total Specific Group in the Netherlands and of Constellation Software in Canada, global providers of enterprise software solutions serving a variety of distinct vertical markets, with over 40,000 customers in approximately 60 different vertical markets worldwide, say Mihai Nadas and Daniel Lar, Yonder's local managing directors responsible for managing and developing Yonder's two local business units*.
In the beginning, there was only an office in Cluj. The company expanded in 2012 to Iasi and grew our team year after year. The development is not only in terms of numbers, but it also put a lot of focus on adding value to the products.
If in the past Yonder had partnerships mainly with software companies in the Netherlands, it has now expanded to the UK and the USA.
Last year it developed a lot - the revenue increased with double digits compared to 2014.
And for sure Yonder's future plans are strongly related to Romania.
Yonder has a dual management.
"We used to develop software products with companies in Europe with the Netherlands being the main source. Since last year we started our first cooperation with companies in the USA and we are still expanding here. English is the common tech language for the technologies, so it is also for us," says Nadas.
"Yonder is the development partner for software product companies and advises them on technologies: from the established technologies to new upcoming development languages and platforms. We monitor the evolution of trends, technologies and tools and identify their applicability in our partners' ecosystems," Lar also explains.


The high quality of HR
There's a reason why IT companies are prospering in Romania, and this is related to the high quality of people working in this industry.
"I think Romania will still be an attractive destination. And yes, the labour market becomes stretched more and more thinly each year and recruitment becomes an exercise of creativity, of always staying alert, of networking and relevance," Nadas says.
Romania is already facing a so-called "talent war", considering that most of the employers look to recruit the top talent in the industry. And this pool is obviously small, as with all industries.
On the other hand, this competition for talent raises the standards for what companies and IT professionals expect, he explains.
"This quest led to serious improvements in our area – learning and development opportunities for professionals to build a real career in IT, an environment of fervent motion and passion, great offices, nice company cultures, tech communities… As far as we are concerned, we continuously invest in the new generation and constantly organize Internships, technology-dedicated workshops or mentoring workshops for students. There are 1,700+ graduates in Cluj and 1,000+ in Iasi each year and we just have to find the right methods to attract them and to make our offer interesting and relevant to them," Nadas adds.
At the same time, besides Universities, there are also other initiatives that support the IT development in this area – the IT schools for re-skilling, says Daniel Lar.
"They grow future IT specialists out of other professions that are now not that required on the labour market. The process of IT market maturation leads to creating other jobs that are not that related to a very tech profile – managers (people managers, project or delivery managers), business analysts and consultants," Lar says.
"Thinking in the longer run, the market will reach a limit in this regard, though. The growth need will continue. The talent supply is limited, the population isn't growing, it is decreasing. If we are talking about a services industry, the solution would be to steer from a growth model based on the number of employees to a growth model based on added value and on the standardization of certain services. And this is the model we are also adopting," adds Nadas.
Solving the attrition issue
Daniel Lar considers that the attrition might also appear as a lack of personal development.
"When you find no development horizon for yourself, for sure you leave... especially when there are so many opportunities out there."
Yonder uses in its business model new responsibilities in its partnership with the client – and those lead to increased opportunities to develop each day, because they challenge the individuals and get them out of their comfort zones doing new things that involve a higher level of responsibility.
"The biggest driver of stability is the acknowledgement of the impact of your work," says Lar.
While the Romanian market is a very competitive and dynamic one, and due to the fact that there are so many opportunities compared to what the labour market can offer, they make it even more attractive for employees to quickly apply for new opportunities.
"People are motivated when their personal interests are addressed – from the meaning, passion or benefits and compensations point of view. We make sure we are in constant dialog with our colleagues, that we understand their wishes and that the company strategy fits in with the team interests," says Mihai Nadas.
"We put focus on the career management of our colleagues – this is why we have dedicated career managers whose focus is on inspiring and leading successful careers. We believe that personal growth goes hand-in-hand with the growth of the company and vice-versa. That is why we foster an environment aimed to inspire and support professional and personal development so that our people thrive and are happy," Nadas explains.
Employee motivation
"We celebrate every milestone reached, with the fundamental belief that performance, at any level, is worth being rewarded, and, of course, celebrated. We also support a healthy work-life balance and flexibility in managing the daily work schedule at team level. We want our people to feel good and be happy and put a focus on our employees to live healthy, live well and enjoy! More specifically – sport, flexibility, nice offices, team events, health insurance," says Nadas.
"We want our people to feel good and be happy."
The internal survey done on this subject revealed that more than 80 per cent of the employees are happy with the benefit program.
"And we came with novelties this year - more flexibility for sport (more options for doing sport), more discounts, massage at work and a fridge full of sodas for the entire summer."
Nadas also considers that as long as there is passion for technology and coming up with solutions, there is no discrimination between young or old personnel. They are all related to their tech appetite.
"Besides passion, there is the flexibility and the willingness to adapt to continuous change – essential ingredients of our culture. It is said that young people embrace change more easily, but this does not mean it is only their characteristic. The influx of new generation in the company is welcome for the energy and learning appetite. They are contagious in a very good sense," says Lar.
How Romania must change
The new government changed policies and encouraged entrepreneurs, says Nadas.
"First of all I salute the start in reducing bureaucracy and encouraging an entrepreneurial environment; the latest decisions of the Romanian Prime Minister will help the research and technology industry to develop. On the other hand, we consider that investments in an e-government type of infrastructure would help a lot, because it would create the fertile soil for companies to come up with solutions for processes to be more efficient in the local administration, health or financial sector," Nadas adds.
And corporate governance is in need
"We work a lot in the western governmental market and a practice we have encountered there is to professionalize the managers from the local administrations, especially from the cities. This leads to a pragmatic approach, which is also sustainable in the long term, not being linked with the change of a party in governing of a city," says Lar.
*Yonder has a dual management.
Mihai Dan Nadas is Business Unit manager with a focus on software product companies from Europe and USA. Daniel Lar is Business Unit manager with a focus on the software product companies part of Total Specific Group NL and CSI public companies.