Brexit – the potential impact on global mobility of workers - OT print issue
On 23 June 2016, the UK voted to leave the European Union (EU). Prior to the referendum, there were questions over what a possible "Brexit" might mean for employers, and in particular, employers of globally mobile employees. Now that the result of the referendum is known, there is a renewed focus on what this will mean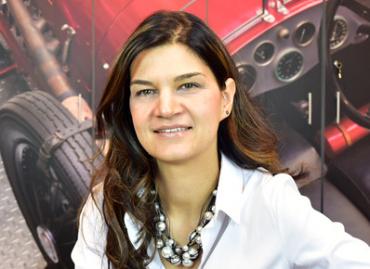 Why this matters
Leaders of Romanian organizations need to urgently analyze the potential impact of Brexit on their businesses, especially if engaged in business with UK partners or partners with UK parent companies or subsidiaries. Even though it is still too early to fully understand the impact of Brexit, and the negotiations on the UK's exit from the EU have not even begun, some issues from an organizational perspective should be considered. Employers of globally mobile employees will want to bear these considerations in mind when negotiating and reviewing not only their assignment packages but also their policies and processes.
Global mobility matters to be considered
Social security
Brexit will definitely have an impact on this area. Consequently, companies will need to consider the impact of EU social security rules for their internationally mobile employees moving to/from the UK. In the immediate short term, the existing EU social security regime and rules will continue to apply until any transitional arrangements are announced. As negotiations with the EU are expected to take place in the coming months, we will then see whether the UK will become part of the European Economic Area (EEA) along with Norway, Iceland, and Liechtenstein, or if it will negotiate its own arrangements like Switzerland. Although it is likely that no significant change would occur for assignment from the UK to Romania and from Romania to the UK if the UK does join the EEA or similar, as the EEA has already adopted many of the EU social security rules, it is important to see what impact this might have if the UK does not join the EEA (e.g. if new social security agreements with Romania or addendums to the existing ones are concluded, as appropriate). Furthermore, EU social security forms (A1, S1 etc.) may no longer be applicable in relation to the UK. The European Health-card (EHIC), which allows individuals to receive health-care treatment within the EU may no longer be available to UK citizens nor valid for Romanian nationals in the UK. Employers may therefore wish to establish that their employees have adequate medical care coverage/insurance in place while overseas. Similarly, there could be an impact on state pension benefits for Romanian employees working in the UK and similarly for UK employees in Romania. Any grandfathering of contributions made pre-/post Brexit would need to be examined on a case-by-case basis.
Immigration implications
Brexit may put an end to the right to freedom of movement to and from the UK, and consequently have an impact on work-related conditions and immigration rules for employees assigned to the UK or coming from the UK (i.e. work permit restrictions). Business travellers to/from the UK might also be affected and certain visa restrictions and conditions may be introduced. However, we do not expect immediate changes to the immigration rules, and for the moment EU/Romanian citizens already in the UK as well as UK citizens in Romania will continue to have free movement rights (until the UK formally leaves the EU). However, it is likely that there will be transitional arrangements for EU/Romanian citizens currently in the UK and UK citizens in Romania or those living in other EU countries, which might involve confirmation of permission to reside and/or work after the UK has formally left the EU. KPMG LLP (UK) has developed a flow-chart on how different groups of people may be affected assuming the current rules remain in place while the UK exits the EU.
Minimum wage for posted workers
Brexit might have an impact on the minimum wage rules and other regulations according to the posting of workers Directive (Directive 96/71/CE transposed into Romanian legislation by Law 344/2006, as well as according to the new Directive 2014/67/UE, which is in the process of being implemented in Romania) and which currently gives a degree of protection to workers posted from the UK to Romania and from Romania to the UK in relation to certain issues, including working time rules, minimum wage rate, etc). Consequently, depending on the UK position (i.e. if it joins the EEA or similar, or negotiates its own arrangements), employers who post workers to/from the UK will have to consider the domestic UK legislation in relation to the mandatory minimum requirements.
KPMG comments
Brexit will have an impact on the Romanian business environment, including mobility of workers. Romanian companies regularly deploying staff to the UK on both short or long term assignments should urgently develop alternative plans to either be able to comply with potential new immigration requirements or should consider relocation of part of their international workforce to other countries. Consequently, depending on how the UK negotiates its exit from the EU, changes could be made in relation to the four freedoms guaranteed to EU member states, direct and indirect taxes, global mobility of employees etc.