Education: one of the core directions for Orange - Exclusive OT print issue
For more than 13 years, Orange has been an active player in the community, continuously sustaining social, cultural-educational or environmental causes, through all the four CSR strategic directions: Involvement in the community, digital inclusion, child safety in the digital world and environmental protection. And education is one of the core directions for Orange`s social responsibility programs,
Veronica Dogaru, Corporate Comm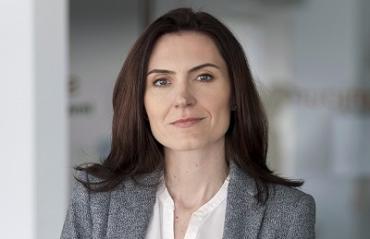 It is a hot June afternoon at the Polytechnic University of Bucharest, and Orange and several other players in the IT and telecom industry (such as Huawei and Nokia (formerly Alcatel) offer prizes to the most distinguished students of the Orange Educational program. Corporations started seriously involving themselves into the development of future human resources, as they have in any other developed country. And Orange even offers a 12-month scholarship worth 200 Euro monthly to students – something that was inconceivable during my student period of the mid-1990s.

"Orange is permanently involved in educational programs dedicated to all age categories. Our educational programs are oriented towards digital inclusion, bringing people close to technology and encouraging them to use the new telecommunication means in constructive ways, and reducing the digital gaps in society," says Dogaru.

"In order to achieve all these, we have programs dedicated to several social and age categories: children, adolescents, students, adults and seniors. We are among the first companies in Romania to develop CSR programs on education."

In 1997, along with launching the commercial services of the company, Orange signed a partnership with the Polytechnic University of Bucharest that is still valid under the umbrella of the Orange Educational Program.


Primary and secondary school
In the last two years, Orange organized the series SuperCoders, a programming workshop dedicated to kids aged 10 to 13, in which they learn how to code. Since coding is one of the main digital resources of the future, the company makes children aware of its importance and the opportunities it offers.
"We are focused on offering children access to technology, but at the same time ensuring their experience is a safe, positive and productive one. To this extent, since 2014 we are involved in Scoala Altfel program, offering dedicated workshops on better internet usage, developed in partnership with Save the Children Romania. Over 1000 children participated in our workshops in Bucharest, Cluj and Iasi."
High school involvement
There are three programs dedicated to high school students, conceived to help them understand the functionalities of certain departments and jobs in the company. Orange opens its doors frequently to let students better understand certain job descriptions and help them decide on a future career.
In 2015 Orange started a technology program for schools and high schools with Tech Lounge, a program explaining the telecom and IT&C domains to high school students interested in these fields. So far the program reached 2,540 students in 11th and 12th grade in 27 schools throughout the country.
"Moreover, our employees are enlisted as mentors in various programs. The most recent one is Capital Filles, a mentorship program for high school girls implemented with the French Embassy and other French companies, in which eight high schools in Romania are enlisted. The first edition addressed 130 girls who were counselled by 130 mentors, 45 from Orange," adds Dogaru.
For university students
"Of course, we also have a continuous focus on professional development programs dedicated to university students. Under the umbrella of Orange Educational we developed partnerships with three of the biggest universities in the country - University Politehnica of Bucharest, Bucharest University of Economic Studies and Bucharest 'Dunarea de Jos' University."
All the students enlisted in the programs for universities take part in specialized training, specific project collaborations on research and innovation, and benefit from innovative opportunities to nurture knowledge through contests, creativity workshops and designing.
For example, Orange Educational Program in Politehnica Bucuresti offers specialized trainings by experts from Orange and from its partners, a dedicated training centre inside the University, scholarships for best results, scholarships for their diploma papers, internships, and job opportunities.
Another program they develop is Orange First Step. The program offers students the opportunity to acquire practical skills in the department where they want to start a career. Over 20 sessions were held from 2011 to present, addressing more than 950 participants around the country.
Grown-ups are also covered
Technology is constantly evolving, so one must permanently stay connected to new trends and digital tools. That is why Orange address adults, mostly over 40, who wish to learn about technology.
In 2015 the company started #parintilascoala, an initiative for adults that offers digital workshops to learn the basics in smartphone and tablet usage: email, social media, apps and more.
"We organized a digital camp and also 25 workshops in five cities in Romania (Bucharest, Cluj, Timisoara, Iasi , Constanta) and had over 150 participants. Education is embedded within our business strategy, it is an essential element of the company's initiatives dedicated to all our stakeholders. We talk about internal educational programs for professional development or personal development, or external programs such as the above-mentioned aimed at society or our customers."
Another important aspect that supports the significance of education for the company is the ownership of the projects. Educational programs like the ones mentioned are not done by a certain department, but by multiple ones, based on each team's expertise. They all put their time and knowledge to good use in order to develop a certain project.
"Orange Educational Program implies a constant effort from our IT and technology departments. HR annually rolls out Orange First Step, and Sales was the promoter of #parintilascoala," Dogaru explains.
"Besides the CSR projects we develop in the company, the digital inclusion component is a priority for the Orange Foundation, too."
The Foundation's team is dedicated to help underprivileged persons to communicate and create relationships, in order to integrate into the society and have a better life. Through the foundation's newest program, Digitaliada, ten schools in the country will receive IT equipment and digital resources for math and IT.
More than 6,500 beneficiaries
All of Orange's educational initiatives gathered over 6,500 beneficiaries, not counting those in programs where Orange is a sponsor, like Mobile Pro, Innovation Labs or others.
By now, Orange has invested over 370,000 Euro only in scholarships for its Orange Educational Program. Also, the students enrolled in this project enjoy training in a modern and performant technology laboratory in which it has invested over 270,000 Euro. Considering the fact that more students are interested in Orange Educational Program each year, Orange has raised the investments in it by 20 per cent during the last two years, Dogaru explains.
"In the majority of the programs we've invested not only financial resources, but also hundreds of hours dedicated by our employees, technology resources and digital tools," she adds.
"Romania has very talented young people and the challenge is to discover them and to invest in their education and continuous development in order to be able to build together the future we all want. We, as representatives of the private environment, are constantly encouraging practical skills enrichment by developing educational programs for various types of beneficiaries (children, students, adults, and seniors), scholarships and offering mentorship opportunities with our best specialists."
Training & coaching
In such a dynamic and competitive market place, companies must ensure that employees with potential have an active and strategic role in business and that companies support them in developing their skills.
"In order to do this, we've developed programs like training, coaching and experiential learning. We are focused not on a specific area, but we try to offer our employees the possibility to choose how they wish to evolve, vertically or horizontally, either offering more in-depth knowledge on their own area of expertise, or help them develop new skills."
This year Orange has just launched a new managerial development program in line with key competencies identified at the organizational level. This program came as an answer to the feedback received from employees.
The managerial development covers three major areas: leadership, operational management, and strategic management.
"We cannot measure this commitment only in financial investment. It implies hours of training, e-learning platforms, a digital library for resources, shared experiences and others. Moreover, our training team is a very performant one that is able to deliver 90 per cent of the required trainings on its own. All our training is a result of research on employee needs and the feedback we receive from them. We listen to this important stakeholder and respond to their needs with specific training," Dogaru concludes.