SCC to open a third service center, turnover up 40 % - Exclusive from OT print issue

SCC Services Romania started activity in 2006, with a team of just 24 people. Now it has about 1,000 and by 2018 about 30 per cent more will join its team. "By the end of 2015 we've reached close to 1,000 employees and we plan to increase our headcount to over 1,200 by the end of 2016," tells Outsourcing Today the company's general manager for Romania, Adina Tapalaga.


SCC intends to open a third service center in Romania

"For the moment we have two service centers, in Iasi and Bacau, which we will continue to expand further, but we are also considering opening an office in another city. We have multiple options to choose from, but we haven't yet decided upon a location yet," Tapalaga says.
Romania represents a key function in the group strategy, by providing IT support for nearly all of SCC's customers.
"We have started by delivering service desk and basic it support, and over the years we have continued to add specialized functions such as: server & network infrastructure support services, database and application support."
The plan for the following years is to move further into services with high added value, such as software development and cloud delivered managed services.

"In Romania, the business has grown significantly in recent years and we'll continue to increase headcount to more than 1,200 in the coming fiscal year."
During the fiscal year 2015, the turnover output from Romania increased by 40 per cent to 11 million euro. The net profit EBITDA (earnings before taxation) grew 90 per cent to 1.5 million euro. "We plan to increase the headcount by 30 per cent year on year by the financial year 2018".

With approximately 200,000 active specialists, the IT&C sector has been dubbed "the sector with zero unemployment."

"While we have witnessed a rapid expansion in the larger cities - renowned as traditional IT&C hubs – and with it, an increased difficulty in finding top talent, the workforce in the smaller cities remains largely untapped. This is mainly due to poor infrastructure and high relocation costs. One solution available is to expand in these area by creating new offices and facilitating knowledge transfer from the main centers."
In the North- East area alone, the number of IT specialists is projected to rise from approximately 10,000 in 2016 to close to 30,000 by 2030, she explains.

"Therefore, Romania represents a key function in the group strategy by providing IT support for nearly all of SCC's customers."

SCC is present in UK, France, Spain & Romania – serving European customers across the globe.
"We provide services for more than 2,500 customers in 75 countries, 24 by 7, in English, French and Spanish, and during business hours in six other languages: German, Italian, Portuguese, Dutch, Russian and Romanian. The predominant languages in use are English and French."

She also estimates that the main IT&C hubs such as Bucharest, Cluj and Timisoara will continue to be the premier destinations for new BPS services, by continuing to attract resources from smaller cities and even from abroad, because of their developed educational systems. "Other cities becoming attractive for foreign companies could be: Galati, Targu Mures, Brasov, Craiova and Pitesti."
While following the Polish growth example, Romania still lacks a critical element to attract as many investors: infrastructure.

"Poland owes its success in becoming the premier European destination for the SSC/BPO market to three factors: the retention of highly skilled and multilingual workforce, low employment costs and investments in infrastructure."

Even if Romania can emulate the Polish success story, however, special attention must be given to the "low cost" factor, she explains.
"As the economy and standard of living evolves continuously, it will be increasingly hard to maintain this balance of skilled and inexpensive resources. Instead, we must focus on education and research, expanding the range of specializations available from high-school and university level, in order to obtain top IT specialists," Tapalaga adds.

Employee motivation

"Investing in employee motivation is fundamental to the success of the company, and the two principal ways of achieving this is by implementing personal development programs and rewarding performance. We believe that growing employees' skills and capabilities works really well in retaining talented people within the company as well as offering bonuses based on performance and in relation to KPIs."
Other ways to increase satisfaction include organizing team buildings and events for the employees, promoting comfort at the workplace (relaxation areas, massages, fresh fruit available in the cafeteria) and a healthy atmosphere and life-style (organizing internal contests between employees, participating in sports competitions, promoting social responsibility).
"In a market as competitive as IT&C, the attrition rate is a factor that we pay constant attention to. For us it's been on the same level as with the rest of the industry. The attrition rate is mostly linked to the local competing companies who will sometimes overbid for positions that are really sought after. A part of the workforce will also choose to leave the country in search of better opportunities or, for those who don't a have a university degree in IT, to pursue a career matching their specialization," she explains.

In order to minimize attrition, employers can and should devise new incentives, invest in talent management programs and adhere to a clearly defined organization culture in order to differentiate from the competition.

Also, "companies may communicate closely with local government entities and lobby for improvements to the infrastructure and transportation system," says Tapalaga.
While young personnel are preferred by many companies mostly because they are easier to integrate into the teams, they have better availability for working outside business hours and on extended schedules and they are also more eager to learn and acquire new skills.

"However, when speaking about more complex technologies and diverse business environments, experience and high level certifications are invaluable assets. We are actively promoting both senior level positions as well as junior level positions," Tapalaga adds on.

But luring in talented personnel has been a challenge all over the industry.

"Attracting top talent has been our main issue in the last few years. With most of the IT workforce centered in Bucharest, Moldova region is sometimes lacking in top level skills, especially when we talk about infrastructure systems engineers. Couple that with the need for more exotic languages - French, Spanish, and the available resource pool diminishes drastically."

Meanwhile, the government and local authorities alike should do more for the industry.
"We would like to see more support from local authorities and central government as well. The industry needs foundations to develop, and these can only be provided by local authorities in terms of developing infrastructure, in terms of taxes. We need to motivate more people to stay in the industry sector, but also get more employees in the industry. This starts from education, not only in universities but also in high schools," Tapalaga believes.

Automation will change the industry

Automated processes have raised job cuts concerns all over the industrialized countries. In Romania, nobody sees it as a threat. Perhaps companies will not adopt too much of it into the near future.
"Automation will certainly play an increasing role in our company's business processes, and we aim to integrate new software and extend the capabilities of current systems in order to standardize the services delivered to customers, while also minimizing costs that arise from manual errors and inefficiency," Tapalaga says.
"In terms of adopting automated robots however, we do not see this happening in the near term. The services we provide are tailored to suit our customers' organizational culture and this implies a heavy component of soft skills and interpersonal communication, aspects that cannot be provided using automated robots," she explains.

While internet of things and big data are drastically changing the western organizations' chart, Romania will adopt new technologies with a small lag.

"In regard to IoT and big data, we are not expecting them to deliver any meaningful change or improvements in the next 12 to 24 months. The main challenge is to understand and mitigate the risks associated with internet enabled devices that find their way into organizations," she says.
"This is similar to the situation that occurred with BYOD (bring your own device to work) when tablets first started appearing in offices and connecting to networks and corporate applications, however there are now many effective solutions to help us gain visibility and control over what is connecting to our networks.

"We expect IoT to improve our business, through creating some interesting discussions with customers about what IoT means for them and how we can help them understand the risks and develop strategies and solutions to control and mitigate these risks," she concludes.
In the financial year 2015, SCC's Europe, Middle East and Africa (EMEA) core revenue grew 16 per cent, excluding the effects of currency, with 97 per cent of total EBITDA generated in the UK and France. Substantial growth across all territories enabled a consolidated EBITDA of GBP 32 million, while turnover for the year was unchanged at Euro 2 billion, though the sterling equivalent declined by 11 per cent to GBP 1.5 million due to currency movements.


---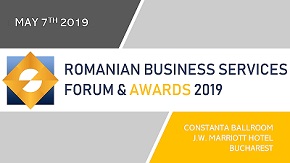 » ROMANIAN OUTSOURCING AWARDS FOR EXCELL...
» Meet the winners of ROMANIAN BUSINESS ...
» Pavel Campan appointed as the new Vice...
» CBRE: Office deliveries expected to br...
» Genpact's COO: Staying ahead of the cu...
» N-iX, EPAM, Luxoft, Ciklum, Intetics, ...
» Molson Coors started to grow its busin...
» The Outsourcing industry announces its...
» Exclusive OT print issue: Genpact may ...
» Capgemini to open new office at Suceav...

Workplace of the Future conference to take place on November 20th at Bucharest

The Diplomat-Bucharest together with Outsourcing Today organize the 3rd Edition of WORKPLACE OF THE FUTURE, on 20th of November 2019, in Bucharest, at Capital Plaza Hotel.
Read Full article »
Strategic Talent Acquisition at People Empowering Business Forum on October 30 in Bucharest

Latest trends like demographic upheaval, globalization, digital technology, and changing social values and worker expectations, are disrupting business models and radically changing the workplace. These are req
Read Full article »
Informal IT School and UiPath launch an educational program for RPA development to start in October

Informal IT School announced a partnership with UiPath to launch an RPA development educational program of five months, 100 hours of courses, five days a week. The program will run in Cluj-Napoca.
Read Full article »
Impact Hub Bucharest joins 3house to manage three coworking spaces in the city

Impact Hub Bucharest, a coworking spaces manager and developer of accelerator programs and events merged with 3house, a new concept of workplace launched in 2018. By this, Impact Hub reaches 3 locations and 6.7
Read Full article »
JLL: Total office space in Bucharest to reach 3 million sqm

The second quarter of 2019 reconfirmed the increased interest for the office market in Romania. Over 115,000 square meters of office space were leased over this period at the national level, a value similar wit
Read Full article »