Study reveals how to get outsourcing relationships right – Jeffrey Puritt

Time. Money. Energy. When you're investing significant resources into your Business Process Outsourcing (BPO) relationship, you want to ensure you're getting the most value from that partnership.

This is now more important than ever with the US$150 billion global BPO industry trending towards fewer but more meaningful buyer-supplier relationships. In fact, a new study by Everest Group, with support from TELUS International, found that less than 50 percent of end-of-term contact center outsourcing contracts were renewed between 2013 and 2014. The question is why? What's separating the critical relationships from the dispensable ones?

The non-renewal rate underscores the need for both buyers and suppliers to re-evaluate their approach to outsourcing relationships. It's when service providers go above and beyond to deliver innovation, and when buyers bring more attention to the relationship, that contract renewals are most likely. In short, it all starts with buyer-supplier engagement.

Success factors for better BPO partnerships

Just as companies focus on employee engagement to attract, motivate and retain the best people, buyer-supplier engagement should be viewed as equally critical to achieving value-driven and differentiated services. As outlined in the study, there are several factors impacting outsourcing relationship value and partnership engagement. These can be grouped into three areas of focus: connectivity, knowledge, and innovation.

Focus area 1: Create connectivity

Engagement starts with making connections at all levels of the partnership. At the executive level, senior leaders must be present throughout the relationship and not just when the deal is signed. Executive presence on both sides indicates investment in the partnership. As part of the governance model, consider including an executive steering committee to support the working partnership.

At the employee level, engagement is absolutely crucial. Highly tenured agents who feel valued and engaged bring passion and commitment to their roles. They take ownership of customer service issues and strive for better customer experience outcomes. But engagement is hard work — on both sides. Often going beyond salary, engagement programs look at what truly matters to employees on a personal and professional level. From extended health care benefits and onsite university programs to leadership development and community giving, a vested interest in engagement programs can drive BPO success.

Focus area 2: Deepen mutual business knowledge

As an outsourcer, you're tasked with working directly with a client's most valuable asset — their customers. You need to be a true extension of their brand. Yet the number one complaint from BPO buyers is a lack of communication with their vendors. More frequent, constructive and frank discussion is helpful, and formalizing a communication strategy is even better. This means establishing regular health checks, pulse checks, or business reviews to ensure that communication flows on a regular basis.

Once everyone is talking, it's time to align on business objectives. Service providers must support the day-to-day operations while making an effort to understand the buyer's overall business direction. Additionally, buyers need to take the time to educate their providers on their objectives, including expansion plans, process refinement and areas of continuous improvement.

Focus area 3: Drive innovation and quality

The most successful companies don't just sit back and hope innovation happens to them; they work to make innovation a repeatable process. In more engaged relationships, service providers have been known to deliver innovation when it comes to recruitment, training, business process improvement, and engagement models. Planning for innovation by building appropriate metrics, even incentives, into the initial contract, and including it as a standing agenda item in status meetings, ensures prioritization and accountability.

When it comes to quality, all outsourcing relationships experience some level of stress, especially at the start. However, ongoing quality issues are often a sign of focusing on the wrong things like cost and efficiencies at the expense of customer experience. Providers must remain committed to Quality of Service measures that drive insight and relevancy into the business. And while efficiency and effectiveness measures remain relevant, business outcome measures like Net Promoter Score and Customer Effort Score should become more important and serve as a sign of a more invested, customer-focused partnership.

The bottom line

Engaged outsourcing relationships don't just happen — they are envisioned, intentionally nurtured, and diligently built. Buyers look to their service provider to deliver the resources and know-how to better meet the needs of their customers, while service providers look to the buyer for the knowledge and direction to achieve better business results.

It's a symbiotic relationship that requires extensive collaboration, effort and planning to reach mutually beneficial outcomes. In the end, the outsourcing partnerships that stick are the ones where both parties are committed to achieving a value-driven service model beyond cost savings.

About TELUS International

Author Jeffrey Puritt is President of TELUS International, a global BPO and ITO company with over 21,000 team members around the world, including in Canada, the United States, Central America, Europe and Asia. TELUS International is the global arm of TELUS, one of Canada's largest telecom companies, with CDN$12.5 billion in annual revenue and 12.5 million customer connections. Learn more: telusinternational.com

The article was originally published on CIO Today. Article available for PDF download.

---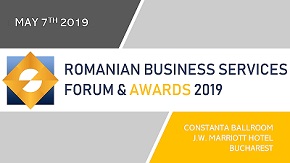 » Submit your nomination for ROMANIAN BU...
» Ciprian Dan, Wipro BPS: The industry n...
» Yonder: The first Dutch company in Clu...
» Exclusive OT: Federal-Mogul to expand ...
» Exclusive OT print issue: Genpact may ...
» Federal-Mogul inaugurates new manufact...
» Bosch continues double-digit expansion...
» GRS has one of the fastest growths and
» TELUS International Europe: Assessing ...
» Next Generation Shared Services Roadsh...

Workplace of the Future conference to take place on November 20th at Bucharest

The Diplomat-Bucharest together with Outsourcing Today organize the 3rd Edition of WORKPLACE OF THE FUTURE, on 20th of November 2019, in Bucharest, at Capital Plaza Hotel.
Read Full article »
Strategic Talent Acquisition at People Empowering Business Forum on October 30 in Bucharest

Latest trends like demographic upheaval, globalization, digital technology, and changing social values and worker expectations, are disrupting business models and radically changing the workplace. These are req
Read Full article »
Informal IT School and UiPath launch an educational program for RPA development to start in October

Informal IT School announced a partnership with UiPath to launch an RPA development educational program of five months, 100 hours of courses, five days a week. The program will run in Cluj-Napoca.
Read Full article »
Impact Hub Bucharest joins 3house to manage three coworking spaces in the city

Impact Hub Bucharest, a coworking spaces manager and developer of accelerator programs and events merged with 3house, a new concept of workplace launched in 2018. By this, Impact Hub reaches 3 locations and 6.7
Read Full article »
JLL: Total office space in Bucharest to reach 3 million sqm

The second quarter of 2019 reconfirmed the increased interest for the office market in Romania. Over 115,000 square meters of office space were leased over this period at the national level, a value similar wit
Read Full article »