Risks and benefits in IT outsourcing

CIOs are under increasing pressure to execute new technological demands on ever-tighter budgets.

A survey by Ilumina Research, commissioned by MooD International, found that 52 percent of IT directors' spend with outsourcing suppliers focuses on reducing the cost of IT, writes George Davies for scmagazineuk.com.

This is despite 48 percent citing business generation and growth as the most critical needs an outsourcing partner can help with. So what are the risks and considerations you need to bear in mind before outsourcing your IT to a third party?

The current situation

CIO roles have evolved as technology's influence on business continues to grow. It is now increasingly common for businesses to outsource at least one aspect of their IT operations in order to handle many day-to-day IT functions and organisational requirements.

At board level, the challenge for CIOs is that one in every five boards are unhappy with the quality of technology information they receive, according to The National Association of Corporate Directors. It's a constant juggling act that is putting a strain on performance and IT reliability.

Considerations

This presents several risks: outsourcing a business' IT needs to the cheapest supplier frequently not only fails to deliver realisable business benefits, it can result in the opposite. CIOs often hire external service providers, which report and operate with different systems to those used in-house, which disrupts the synergy in the current infrastructure. This can have detrimental knock-on effects on communications between software systems and organisational departments. A thorough risk-benefit analysis of all of the moving parts of an organisation's sourcing model should therefore be a prerequisite to any and all outsourcing agreements.

The first consideration is cost. To meet overarching business objectives, CIOs feel that they must consent to cost-saving measures to help the business's bottom line. In reality, as technology becomes standardised the difference in cost between operating, say, a data centre in-house or outsourcing it is very little. So cutting costs alone should not be a driver of outsourcing contracts; conversely, an ill-fitting outsourcing partner can cost an organisation a lot more.

The second consideration is security: security breaches are now commonplace in business, and a regular fixture on the boardroom agenda. According to PWC's 2015 Information Security Breaches Survey, 90 percent of large organisations and 74 percent of small organisations reported that they had suffered some form of security breach. Business reputations are often at stake if customer information falls into the wrong hands or if an organisation inadvertently loses crucial trade secrets. For instance, according to the same survey, 41 percent of respondents also reveal that the greatest impact of security breaches is the damage to organisations' reputations.

Once a third party is involved, CIOs no longer have full control of all of their data and service management. When you add in the increased security risks, and the potential losses (in all forms) associated with those, it makes the meagre cost-savings argument all the less convincing.

Also, in the last few years, organisations have started using multiple suppliers to look after the different aspects of their IT operations. A multi-sourcing approach enables CIOs to work with a range of best-in-class service providers, with differing expertise that meets organisational needs. Poorly managing this complex model can be disruptive to the business.

Desired outcomes

A new approach to the outsourcing partner relationship can help CIOs meet their board's growing expectations and realise tangible business outcomes.

What MooD's research indicates is that CIOs are currently focusing their efforts on cost reduction but would rather address business needs and growth. With that in mind, CIOs should seek out agile operators that not only meet current objectives, but also future requirements.

Furthermore, CIOs should avoid a transactional, service level agreement-based mind-set, but instead establish a mutual working relationship with the supplier where innovation is incentivised for the duration of the contract.

The crucial factors in bringing all this together are the capability to monitor progress and measure the quality of the service that is being provided. CIOs must invest in innovative, agile technologies that not only give real-time information on how well the IT infrastructure is operating, but also predict situations that might cause disruption down the line. Having a single source of information and consistent visualisation of what that information actually means overcomes miscommunication and provides clarity.

Getting this right will enable CIOs to monitor progress and measure the quality of service provided. CIOs can then emphasise the impact IT has on their organisation to their outsourcing provider, so that outsourcing no longer becomes a barrier between CIOs and their teams, and the desired outcomes they are driving towards.

Conclusion

A well-executed sourcing initiative with the right suppliers can achieve cost savings through efficiency and access to specialist expertise not available in-house. However, this is only true if there is an integrated management tool in place to help firms visualise how each activity affects the overall business outcomes and meets future challenges. If this view of business impact and contribution can be shared with your suppliers, it opens up the possibility of the outsourcer relationship contributing proactively to the business' strategic – and, therefore, commercial – success. In other words, it won't just save money: it will help to make money.

George Davies is the CEO of MooD International.


---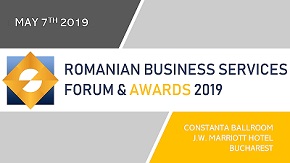 » Submit your nomination for ROMANIAN BU...
» Ciprian Dan, Wipro BPS: The industry n...
» Exclusive OT print issue: Genpact may ...
» Yonder: The first Dutch company in Clu...
» Next Generation Shared Services Roadsh...
» Bosch continues double-digit expansion...
» Exclusive OT: Federal-Mogul to expand ...
» Federal-Mogul inaugurates new manufact...
» GRS has one of the fastest growths and
» Luxoft expands Asia Pacific presence w...

Workplace of the Future conference to take place on November 20th at Bucharest

The Diplomat-Bucharest together with Outsourcing Today organize the 3rd Edition of WORKPLACE OF THE FUTURE, on 20th of November 2019, in Bucharest, at Capital Plaza Hotel.
Read Full article »
Strategic Talent Acquisition at People Empowering Business Forum on October 30 in Bucharest

Latest trends like demographic upheaval, globalization, digital technology, and changing social values and worker expectations, are disrupting business models and radically changing the workplace. These are req
Read Full article »
Informal IT School and UiPath launch an educational program for RPA development to start in October

Informal IT School announced a partnership with UiPath to launch an RPA development educational program of five months, 100 hours of courses, five days a week. The program will run in Cluj-Napoca.
Read Full article »
Impact Hub Bucharest joins 3house to manage three coworking spaces in the city

Impact Hub Bucharest, a coworking spaces manager and developer of accelerator programs and events merged with 3house, a new concept of workplace launched in 2018. By this, Impact Hub reaches 3 locations and 6.7
Read Full article »
JLL: Total office space in Bucharest to reach 3 million sqm

The second quarter of 2019 reconfirmed the increased interest for the office market in Romania. Over 115,000 square meters of office space were leased over this period at the national level, a value similar wit
Read Full article »