World-class HR organizations now spend 37 percent less

World-class HR organizations now spend 37 percent less than their peers and operate with 31 percent fewer staff, while delivering improved effectiveness and greater agility, according to new research from The Hackett Group, Inc.

The research also identified an array of HR capabilities that drive performance leadership, including: strategic workforce planning; technology/automation strategy; unified streamlined processes and systems; and performance measurement and analysis.

"In the face of unprecedented competition, extreme market volatility, and disruptive change from new technologies, the need for agility is greater than ever before," said Global HR Solutions Practice Leader Harry Osle. "Most HR organizations are challenged by flat budgets and FTE counts. But some are succeeding, largely through a focus on operational excellence, leveraging specific capabilities which are correlated with high performance. This is what we′re calling the HR ′Step up to World-Class′ framework."

The 2015 analysis of The Hackett Group benchmarking database uses detailed HR metrics to quantify the performance advantage of world-class companies compared to typical HR organizations. Among the results: world-class HR organizations excel at cost reduction, and spend 37 percent less than typical HR organizations - saving up to $17 million annually (for the typical company with $10 billion in revenue), while relying on 31 percent fewer FTEs. World-class HR organizations are those that achieve top-quartile performance in both efficiency and effectiveness across an array of weighted metrics in The Hackett Group′s comprehensive HR benchmark.

World-class HR organizations are distinguished by four characteristics, according to the research: operational excellence; strategic talent management capabilities; close alignment to business needs; and the ability to deliver analytic-driven insights that drive performance. The research also identified several areas of HR strategy where companies can strive to excel in order to drive towards world-class performance.

Superior Strategic Workforce Planning (SWP) - World-class HR organizations are much more advanced in their implementation of SWP capabilities, enabling them to better translate business strategy into its implications for current and future talent needs, according to the research. They are more likely to have automated workforce-related data, and make greater use of tools and platforms for analysis of this information. To improve in this area, typical HR organizations can take steps that include: benchmarks to set baselines for employee cost and staffing levels; a total cost of workforce analysis; and development of standardized data elements to enable uniform analysis and reporting.

Technology/Automation Strategy - Technology is another area where world-class HR organizations excel. The Hackett Group′s research found that they actually spend 34 percent more on technology per FTE than typical companies. In some transactional areas, world-class HR organizations rely on automation up to 80 percent more often. This enables more efficient and effective HR processes and service delivery, and allows world-class HR organizations to devote more time to talent and business performance-related activities. To improve, typical HR organizations can take steps such as: working with IT to design a technology strategy; and implementation of a road map and data architecture to deliver a comprehensive set of HR services.

Unified, Streamlined Processes - Processes and systems that are both unified and streamlined make it possible for HR to operate in a cohesive and productive fashion. This takes explicit design and methodical implementation, along with a relentless focus on process improvement. World-class HR organizations are three times more likely to assign formal process-ownership roles than peers. Their processes are designed to be more efficient, as are their organization structures, with 39 percent greater spans of control and 58 percent higher usage of integrated HR applications.

Performance Measurement and Analysis - World-class HR organizations are more advanced in their development of performance measurement and analytics capabilities. Their reports on performance are more meaningful and their insights more applicable to decision-making. Most important, world-class HR organizations use key metrics to strategically align the HR and business leadership teams around the aspects of human capital that influence performance or have the potential to do so, for better or worse. Some popular metrics tracked via scorecard by more than 50 percent of all top performers include: high performer turnover; workforce cost; performance-based pay differential; and manager turnover.

The Hackett Group′s World-Class HR Performance Advantage Research is based on an analysis of results from recent benchmarks, performance studies, and advisory and transformation engagements at hundreds of large global companies.


---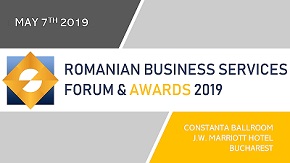 » ROMANIAN OUTSOURCING AWARDS FOR EXCELL...
» Meet the winners of ROMANIAN BUSINESS ...
» Pavel Campan appointed as the new Vice...
» Genpact's COO: Staying ahead of the cu...
» CBRE: Office deliveries expected to br...
» Exclusive OT print issue: Genpact may ...
» N-iX, EPAM, Luxoft, Ciklum, Intetics, ...
» Molson Coors started to grow its busin...
» TELUS International Europe: How fast-g...
» Leoni to open new SSC in Cluj, cut job...

Workplace of the Future conference to take place on November 20th at Bucharest

The Diplomat-Bucharest together with Outsourcing Today organize the 3rd Edition of WORKPLACE OF THE FUTURE, on 20th of November 2019, in Bucharest, at Capital Plaza Hotel.
Read Full article »
Strategic Talent Acquisition at People Empowering Business Forum on October 30 in Bucharest

Latest trends like demographic upheaval, globalization, digital technology, and changing social values and worker expectations, are disrupting business models and radically changing the workplace. These are req
Read Full article »
Informal IT School and UiPath launch an educational program for RPA development to start in October

Informal IT School announced a partnership with UiPath to launch an RPA development educational program of five months, 100 hours of courses, five days a week. The program will run in Cluj-Napoca.
Read Full article »
Impact Hub Bucharest joins 3house to manage three coworking spaces in the city

Impact Hub Bucharest, a coworking spaces manager and developer of accelerator programs and events merged with 3house, a new concept of workplace launched in 2018. By this, Impact Hub reaches 3 locations and 6.7
Read Full article »
JLL: Total office space in Bucharest to reach 3 million sqm

The second quarter of 2019 reconfirmed the increased interest for the office market in Romania. Over 115,000 square meters of office space were leased over this period at the national level, a value similar wit
Read Full article »