E.ON to hire 300 specialists for the Iasi-based Software and Development center

E.ON Software Development (ESD), part of the German group E.ON announced it started an ambitious development plan in Romania that that will triple the number of employees from 100 people to 400 in the next two years.

As one of the university cities in Romania with the fastest developments in the IT services segment, Iasi has been chosen by EON to establish here a Research, Development and Innovation Center in 2017 for all the group companies at the level globally. The local labor market opportunities for the recruitment of highly specialized and experienced programmers were another force argument for E.ON in deciding to expand its activities into long-term plans.

"The chance to work for one of the biggest energy players in Europe, encouraging personal initiatives, multiple choices for high-level professional development in a challenging environment, flexible program but also the proper recognition of merits and achievements individual are just some of the reasons that make our company an excellent employer, "said Florian Enea, CEO of E.ON Software Development.

To support medium and long-term plans, as of June, the company relocated its offices in a modern building located in the center of Iasi. Within the MCM Center Office, also known as the Central Halls, employees will benefit from generous and friendly spaces, will have places specially designed for relaxation and socialization and will have access to all the latest state-of-the-art office facilities.


---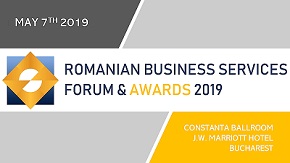 » Evolving from consumers of resources t...
» Preparing for the new future
» ROMANIAN OUTSOURCING AWARDS FOR EXCELL...
» Pepper Escu, the first humanoid robot ...
» Volvo Cars and Uber present production...
» Berg Software Romania: Reasons to outs...
» Marian V. Popa: Meet the speakers at R...
» Deloitte 2019 Global Human Capital Tre...
» Andrei Voica: Meet the speakers at Rom...
» How giving back pays dividends for com...

Digital Transformation Conference to take place on June 19 at Bucharest

The Diplomat – Bucharest organizes Digital Transformation Conference to be held on 14 of June in Bucharest, at Hilton Hotel - Regina Maria Hall, starting 8:30 AM.
Read Full article »
L&D Conference by The Diplomat Bucharest took place on June 4th at Bucharest

The Diplomat-Bucharest organizes the Third Edition of its Learning & Development CONFERENCE on 4 June, 2019 at InterContinental Hotel Bucharest starting 09:00 am.
Read Full article »
Meet the winners of ROMANIAN BUSINESS SERVICES AWARDS, 2019 edition

ROMANIAN BUSINESS SERVICES FORUM & AWARDS 2019, in its fifth year, brrought on May 7, in Bucharest, a new concept event with engaging keynote sessions by industry leaders, interactive panel discussions, network
Read Full article »
Few hours away from to the long awaited CEO Leaders Debate, a premiere of Romanian Business Services Forum and Awards
We are a few hours away to the long awaited CEO Leaders Debate, a premiere of Romanian Business Services Forum and Awards on May 7.
Read Full article »
Colin C. Lovering: Meet the speakers at Romanian Business Services Forum & Awards 2019, on May 7

Colin C. Lovering has been living and working in Romania since 2009 when he arrived to offer consultancy and advice to organisations looking for growth and profitability and founded Achieve International.
Read Full article »