Study: Five out of 10 employers eye lay-offs

Almost 5 out of 10 employers would proceed to lay-offs, according to a survey conducted by the National Council for Small and Medium Sized Companies (CNIPMMR).

The managers say they cannot pay the minimum wages increased since January 1, whereas the managers of hotels and restaurants contemplate increasing the tariffs.

CNIPMMR's President Florin Jianu says the employers cannot go further because they don't have where to transfer the higher costs. If they increase the price by 5 per cent, they might be out of the market and then close down the business, he said, according to the national public television.

"As always, there's also the labour black market. Many of these companies are family companies, with the husband and wife working together, or some relatives. At a certain moment, they could decide to give up the labour contracts," fiscal adviser Adrian Benta says.

The hotels and restaurants managers say they cannot operate lay-offs due to the work force shortage. This industry lacks some 50,000 workers. However, the minimum wage increase would be borne by customers, due to higher tariffs. Six out of 10 employers in the survey say they will increase the prices of goods and services due to higher labour costs.



---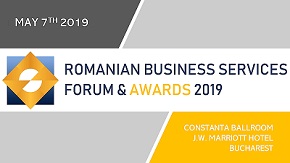 » Evolving from consumers of resources t...
» ROMANIAN OUTSOURCING AWARDS FOR EXCELL...
» Preparing for the new future
» Pepper Escu, the first humanoid robot ...
» Volvo Cars and Uber present production...
» Berg Software Romania: Reasons to outs...
» Marian V. Popa: Meet the speakers at R...
» Deloitte 2019 Global Human Capital Tre...
» George Didoiu: Meet the moderator of R...
» Andrei Voica: Meet the speakers at Rom...

Digital Transformation Conference to take place on June 19 at Bucharest

The Diplomat – Bucharest organizes Digital Transformation Conference to be held on 14 of June in Bucharest, at Hilton Hotel - Regina Maria Hall, starting 8:30 AM.
Read Full article »
L&D Conference by The Diplomat Bucharest took place on June 4th at Bucharest

The Diplomat-Bucharest organizes the Third Edition of its Learning & Development CONFERENCE on 4 June, 2019 at InterContinental Hotel Bucharest starting 09:00 am.
Read Full article »
Meet the winners of ROMANIAN BUSINESS SERVICES AWARDS, 2019 edition

ROMANIAN BUSINESS SERVICES FORUM & AWARDS 2019, in its fifth year, brrought on May 7, in Bucharest, a new concept event with engaging keynote sessions by industry leaders, interactive panel discussions, network
Read Full article »
Few hours away from to the long awaited CEO Leaders Debate, a premiere of Romanian Business Services Forum and Awards
We are a few hours away to the long awaited CEO Leaders Debate, a premiere of Romanian Business Services Forum and Awards on May 7.
Read Full article »
Colin C. Lovering: Meet the speakers at Romanian Business Services Forum & Awards 2019, on May 7

Colin C. Lovering has been living and working in Romania since 2009 when he arrived to offer consultancy and advice to organisations looking for growth and profitability and founded Achieve International.
Read Full article »