Accelerator programme Legal Tech Hub Vienna to offer support for legal tech companies

The law firms Dorda, Eisenberger & Herzog, Herbst Kinsky, PHH, Schoenherr, SCWP Schindhelm and Wolf Theiss, today launched the Legal Tech Hub Vienna (LTH Vienna). The unique initiative, that brings together seven law firms, will lead the legal industry into a digital future, while ensuring that clients' needs are of primary concern.

The goals of LTH Vienna are: to gain internal efficiency, to digitise existing processes, to analyse and automate new operations, and to develop digital services and new business models.
"The digitalisation of the legal industry involves more than just the use of IT software. To a certain extent legal tech will revolutionise legal advisory. LTH Vienna wants to foster these ideas and solutions to enable the creation of much-needed innovation," says Stefan Artner, managing partner of Dorda, LTH Vienna initiator and board member. The main geographical scope of LTH Vienna will be Europe, including the CEE region. For the operational implementation of the initiative, LTH Vienna is collaborating with Future Law.

"Partnerships and exchanges for the development of our digital capabilities and services will be increasingly more important. LTH Vienna being launched together by several competitors is what makes this initiative special. We are all joining forces to ensure that the legal industry becomes more efficient and resilient for legal professionals and clients alike," says Gudrun Stangl, partner & COO at Schoenherr.
Acceleration, Research & Development, Partnerships

The activities of LTH Vienna entail an accelerator programme for legal tech companies. Compared to existing accelerators the hub will not only be open to start-ups but also to SMEs. Details are currently being worked on by the jury and will be announced at the end of the year.
Local and international partnerships with interest groups, universities and technical colleges as well as current and future legal hubs are another strong focal point of the initiative. LTH Vienna will also work on developing standards for the legal industry through various academic partnerships as well as research and university projects.

"We all have to work together to ensure that our industry will be resilient in the future. Even technologies which are not common to the legal industry as well as different processes and forms of entrepreneurship can shed new light on our field," adds Philipp Kinsky, partner at Herbst Kinsky.



---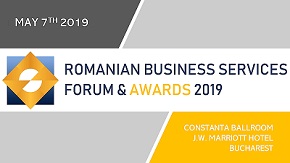 » Raiffeisen Bank Romania outsources onl...
» Oracle results pushed down by a strong...
» World-class HR organizations now spend...
» Microsoft and Oracle to interconnect M...
» Apostoleanu, Oracle: Human talent, mos...
» The importance of training in developi...
» ANIS: Romanian IT market annual revenu...
» Healthcare IT outsourcing market is ex...
» Bosch Service Solutions to grow 20% Ti...
» Omnichannel: 4 pillars of a purposeful...

My HR Lab: Research of suitable candidates and giving feedback to rejected ones, the biggest challenge in HR

During June 2019, My HR Lab company run an online (social media platforms) survey "Challenges of the recruitment process" which enrolled over 100 professionals working in HR and recruitment in Romania.
Read Full article »
The local market needs more added-value and complex projects to be developed by the companies

The statement has been uttered within this year's Romanian Outsourcing and Shared Services Summit by Catalina Dodu, Country Manager at Atos, pointing to the local enablers that could enhance the innovation and
Read Full article »
The office market at a glance: The round for tenants is on

Data provided by CBRE show that the office spaces segment will continue to grow rapidly in 2019, and 15 new projects covering 304.000 sqm will be delivered. According to the real estate consultancy agency, curr
Read Full article »
People Empowering Business Forum 2019 to take place on October, 30 at Bucharest

Latest trends like demographic upheaval, globalization, digital technology, and changing social values and worker expectations, are disrupting business models and radically changing the workplace. These are req
Read Full article »
Addressing the mantra of cyber-security: Confidentiality, integrity and availability

The fast advancement of technology in all the aspects of everyday life, either personal or professional, and the emerging of AI (Artificial Intelligence) and ML (Machine Learning), not to mention cloud technolo
Read Full article »