Verint opens cyber Research & Development center in Romania
Verint Systems announced the opening of a Cyber Intelligence Research and Development center in Romania. This new facility will offer Romanian IT professionals a unique opportunity to contribute to making the world safer and more secure.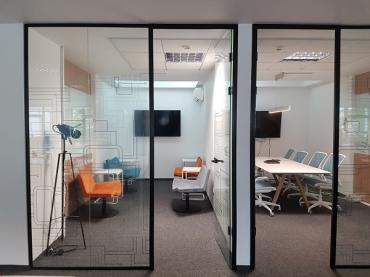 The new R&D center will be located in the Astoria Business Center in Bucharest, and Verint expects to hire dozens of employees over the course of 2018 and 2019.

"With over two decades of vast industry experience, Verint is a world leader in Cyber Intelligence, one of the fastest growing fields in technology today. The new R&D center in Bucharest represents a unique and challenging development opportunity for IT professionals, to contribute to the security of our world," says Noam Rosenfeld, Verint's Senior Vice President of R&D. "Romania is a great place to find innovative, passionate, and highly skilled individuals from a variety of technological fields such as network analysis, artificial intelligence, predictive analytics, big data analytics, Natural Language Processing, face recognition, blockchain, and IoT."

Verint is a global leader in Actionable Intelligence solutions with a focus on customer engagement optimization, security intelligence, and fraud, risk and compliance. Verint delivers services over 10,000 organizations in more than 180 countries, a press release informs.