George Rotariu, CEO Bitcoin Romania: Bitcoin and fiduciary coins are not rivals

Blockchain technology behind bitcoin can bring improvements to current financial systems, according to a statement of George Rotariu, Bitcoin Romania CEO, at a recently held "Romania's Development Strategy" conference.

Rotariu also said that the new technologies behind the cryptocurrency can improve the current traditional financial systems. The manager stated that banks can integrate blockchain technology and in this way, transactions can be safer, faster and need not have a third entity. In turn, Radu Gratian Ghetea, chairman of CEC Bank's Board of Administration, said during the same conference that he can not specify at this moment whether cryptomonas will have an "extraordinary" future and will encompass the whole financial-banking system, due to the fast fluctuations in value for this currency.

According to Rotariu, Bitcoin Romania operates 15 ATMs (Automated Teller Machines) in most of the largest Romania cities and plan to reach 50 such transaction points countrywide.



---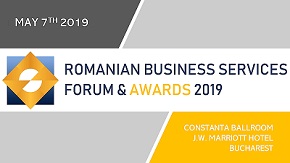 » Evolving from consumers of resources t...
» Preparing for the new future
» ROMANIAN OUTSOURCING AWARDS FOR EXCELL...
» Pepper Escu, the first humanoid robot ...
» Volvo Cars and Uber present production...
» Berg Software Romania: Reasons to outs...
» Marian V. Popa: Meet the speakers at R...
» Deloitte 2019 Global Human Capital Tre...
» Andrei Voica: Meet the speakers at Rom...
» How giving back pays dividends for com...

Digital Transformation Conference to take place on June 19 at Bucharest

The Diplomat – Bucharest organizes Digital Transformation Conference to be held on 14 of June in Bucharest, at Hilton Hotel - Regina Maria Hall, starting 8:30 AM.
Read Full article »
L&D Conference by The Diplomat Bucharest took place on June 4th at Bucharest

The Diplomat-Bucharest organizes the Third Edition of its Learning & Development CONFERENCE on 4 June, 2019 at InterContinental Hotel Bucharest starting 09:00 am.
Read Full article »
Meet the winners of ROMANIAN BUSINESS SERVICES AWARDS, 2019 edition

ROMANIAN BUSINESS SERVICES FORUM & AWARDS 2019, in its fifth year, brrought on May 7, in Bucharest, a new concept event with engaging keynote sessions by industry leaders, interactive panel discussions, network
Read Full article »
Few hours away from to the long awaited CEO Leaders Debate, a premiere of Romanian Business Services Forum and Awards
We are a few hours away to the long awaited CEO Leaders Debate, a premiere of Romanian Business Services Forum and Awards on May 7.
Read Full article »
Colin C. Lovering: Meet the speakers at Romanian Business Services Forum & Awards 2019, on May 7

Colin C. Lovering has been living and working in Romania since 2009 when he arrived to offer consultancy and advice to organisations looking for growth and profitability and founded Achieve International.
Read Full article »