Zitec launches its new office space of 1,700 sqm in Timpuri Noi Square

Zitec, specialized in the development of personalized technology solutions, services and products, announced it launched its new headquarters in the Timpuri Noi Square office on a surface of 1,700 square meters that can accommodate a team up to 190 of specialists.

The investment in the new office cost 250 euros per square meter, and the lease is for a five-year period. The science fiction universe and the cosmic space are the main reasons Zitec has used in the design of the new office. At present, Zitec has 162 software development and digital marketing specialists in Bucharest and Brasov offices, of which 120 are in the capital.

"The space we spend most of the day is very important to us. On the one hand, we are looking for the efficiency of teamwork, and on the other we want an environment that encourages creativity. Thus, setting up an office to respond to colleagues' passions and concerns as well as business needs is an important and long-term investment in our team, "says Alexandru Lăpuşan, CEO and co-founder of Zitec.

Zitec ended 2017 with revenues of 5 million euros, up 28 per cent over the results in 2016, and estimates for 2018 are similar.

Earlier last year, the company attracted an investment of over 1.7 million euros from eMAG. In 2017, Zitec invested in its own products, such as Regista.ro, an application that provides electronic management of the entry and exit register from organizations with large flow of documents. Most of the projects developed by Zitec last year were business automation software solutions, Fintech online solutions, and personalized e-commerce solutions. Also, the Digital Marketing Division's services grew by over 40 per cent over 2016, attracting 17 new clients to the portfolio.

Also in 2017 Zitec launched the intensive online consulting consulting program, developed in partnership with Google, for entrepreneurs from Bucharest, Iasi, Brasov and Constanta.

More than 30 per cent of the company's revenue comes from external projects developed for partners in the US, Canada, UK, Germany, Switzerland, Italy or the Netherlands. Zitec customers are active in various industries such as fintech, logistics or e-commerce. Among the most important international clients of Zitec include The FundWorks, Sandton Capital, TechSoup Global, Amadeus, iELM, and in Romania: SameDay Courier, PayU, Flanco, Depanero, Noriel, Prices For You, InstantFactoring.com or Network One Distribution.



---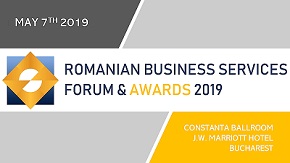 » Evolving from consumers of resources t...
» Preparing for the new future
» ROMANIAN OUTSOURCING AWARDS FOR EXCELL...
» Pepper Escu, the first humanoid robot ...
» Volvo Cars and Uber present production...
» Berg Software Romania: Reasons to outs...
» Marian V. Popa: Meet the speakers at R...
» Deloitte 2019 Global Human Capital Tre...
» Andrei Voica: Meet the speakers at Rom...
» How giving back pays dividends for com...

Digital Transformation Conference to take place on June 19 at Bucharest

The Diplomat – Bucharest organizes Digital Transformation Conference to be held on 14 of June in Bucharest, at Hilton Hotel - Regina Maria Hall, starting 8:30 AM.
Read Full article »
L&D Conference by The Diplomat Bucharest took place on June 4th at Bucharest

The Diplomat-Bucharest organizes the Third Edition of its Learning & Development CONFERENCE on 4 June, 2019 at InterContinental Hotel Bucharest starting 09:00 am.
Read Full article »
Meet the winners of ROMANIAN BUSINESS SERVICES AWARDS, 2019 edition

ROMANIAN BUSINESS SERVICES FORUM & AWARDS 2019, in its fifth year, brrought on May 7, in Bucharest, a new concept event with engaging keynote sessions by industry leaders, interactive panel discussions, network
Read Full article »
Few hours away from to the long awaited CEO Leaders Debate, a premiere of Romanian Business Services Forum and Awards
We are a few hours away to the long awaited CEO Leaders Debate, a premiere of Romanian Business Services Forum and Awards on May 7.
Read Full article »
Colin C. Lovering: Meet the speakers at Romanian Business Services Forum & Awards 2019, on May 7

Colin C. Lovering has been living and working in Romania since 2009 when he arrived to offer consultancy and advice to organisations looking for growth and profitability and founded Achieve International.
Read Full article »