Zitec's digital marketing division registered an increase of over 40 per cent last year

Zitec, a major provider of business solutions, digital services and personalized technology products in Romania, announced it registered an increase of over 40 per cent in the digital marketing segment in 2017, completing the portfolio with 17 new clients.

For this year, the company said that the digital division's goal is to obtain the Google Analytics Partner certification for companies with proven experience in Google analysis and statistics. The year of 2017 meant for the Zitec digital marketing team and the consolidation of the partnership with Google through the joint project "Digital Workshop" which aims to "digitize" entrepreneurs and SMEs from Bucharest, Iasi, Brasov, Constanta, Timisoara and Cluj, emphasizing the importance of online for their business. At the same time, in 2017, Zitec became Google Premier Partner, certified to top partners who demonstrated AdWords qualification and experience, met the requirements for allocated budgets, generated revenues to the agency and customers, and developed customer base.

"In the digital marketing division of Zitec, we are pursuing a dynamic approach to projects and responding to customer needs through creative and efficient solutions with continuous optimization. We have always wanted to build successful projects and partnerships so that we grow healthy with our customers. We have long-lasting collaborations such as Groupama, City Grill and TechSoup, and in 2017 17 new customers joined us, including Smart ID, Constantin Nautics and Carpet & More, "said Alexandru Lăpuşan, CEO and founder of Zitec.

Zitec has been offering digital marketing services since 2009, with a strong team of support for all other business lines, which provides Zitec digital marketing customers with easy access to end-to-end digital solutions. Experts interact with projects by analyzing existing potential and opportunities and translating information obtained in personalized digital marketing strategies and real-time objectives. The growth recorded by the digital divide is on the upward trend across the entire company, ending 2017 with revenue of 5 million euros, up 28 per cent over the 2016 results, opened a new office at Brasov and grew the team to 160 specialists in software development and digital marketing.

Leading the IT market in Romania, with offices in Bucharest and Brasov, Zitec specializes in the development of customized business solutions, services and customized products as well as digital marketing services. Zitec is one of the few Romanian companies certified Microsoft ISV Gold, Microsoft Cloud Gold, Amazon AWS Technology Partner and Google Cloud. The company also has the largest number of certified Zend (The PHP Company) specialists in Romania. Zitec was included in the "TOP 20 IT Employers" by Biz Magazine and was awarded the "Outsourcing Project of the Year" Award for the "Depanero Back-Office" award at the ANIS Gala in 2016. In 2018, the services provided by Zitec to the client "PPT Prices For You" brought him the "Client of the Year" prize, and Zitec's national blood donation campaign launched at the national level – #1024 - won the CSR Project of the Year."


---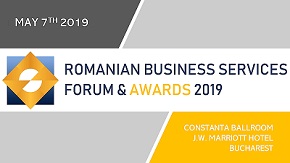 » Evolving from consumers of resources t...
» Preparing for the new future
» ROMANIAN OUTSOURCING AWARDS FOR EXCELL...
» Pepper Escu, the first humanoid robot ...
» Volvo Cars and Uber present production...
» Berg Software Romania: Reasons to outs...
» Marian V. Popa: Meet the speakers at R...
» Deloitte 2019 Global Human Capital Tre...
» Andrei Voica: Meet the speakers at Rom...
» How giving back pays dividends for com...

Digital Transformation Conference to take place on June 19 at Bucharest

The Diplomat – Bucharest organizes Digital Transformation Conference to be held on 14 of June in Bucharest, at Hilton Hotel - Regina Maria Hall, starting 8:30 AM.
Read Full article »
L&D Conference by The Diplomat Bucharest took place on June 4th at Bucharest

The Diplomat-Bucharest organizes the Third Edition of its Learning & Development CONFERENCE on 4 June, 2019 at InterContinental Hotel Bucharest starting 09:00 am.
Read Full article »
Meet the winners of ROMANIAN BUSINESS SERVICES AWARDS, 2019 edition

ROMANIAN BUSINESS SERVICES FORUM & AWARDS 2019, in its fifth year, brrought on May 7, in Bucharest, a new concept event with engaging keynote sessions by industry leaders, interactive panel discussions, network
Read Full article »
Few hours away from to the long awaited CEO Leaders Debate, a premiere of Romanian Business Services Forum and Awards
We are a few hours away to the long awaited CEO Leaders Debate, a premiere of Romanian Business Services Forum and Awards on May 7.
Read Full article »
Colin C. Lovering: Meet the speakers at Romanian Business Services Forum & Awards 2019, on May 7

Colin C. Lovering has been living and working in Romania since 2009 when he arrived to offer consultancy and advice to organisations looking for growth and profitability and founded Achieve International.
Read Full article »