CBRE: the first two buildings in Timpuri Noi Square are leased over 90 per cent

CBRE announced three new tenants in TN Offices 1 and TN Offices 2 of Timpuri Noi Square, reaching over 90 percent take-up of the first two buildings in this office project.

With the signing of the new contracts, Vastint Romania rents in a single project about 30,000 m2, half of the total leased area on the entire office building market in Q1 2018.

The percentage was reached thanks to the three new tenants: VWR International, A.G. Radio Holding and Zitec. They signed contracts to occupy some 4.500 square meters of office space and join other major names in areas such as IT, professional services, FMCG or financial services that already occupy the two buildings: Go Pro, Sephora , Phoenix Contact, Kruk, Fratelli, Impact Hub, DCS Plus, Netcentric, Tremend. CBRE is the principal consultant for renting the class A office building, developed by Vastint Romania, with a major contribution to the promotion and rental of the first buildings delivered.
Timpuri Noi Square Project is located on Splaiul Unirii no. 165, at the intersection with Str. Nerva Traian and across the street from the subway station. In the first phase of the project will be developed three buildings whose area will exceed 50,000 sqm of office space and commercial space. The first two buildings, which range from about 33,000 sqm, have already been completed and rented almost entirely.

The third building will have approximately 20,000 msqm and will be delivered in the first half of 2019. VWR International, one of the world's largest manufacturers and distributors of laboratory equipment, chose Times Square to open its first office in Romania. It will be a service center that will serve the whole of Europe and will cover 1,200 msqm in the first building of the ensemble. VWR International has begun its operations in its new offices in Romania in May. A.G. Radio Holding, which operates radio stations Kiss FM, Magic FM, Rock FM, has rented 1,200 m sqm in the first Square Times Square and will start broadcasting live from the studios here in July.

The third new tenant is Zitec, a leader in the IT market in Romania and specialized in the development of customized business solutions, services and products, as well as in digital marketing services. Zitec occupies 1,750 m2 in the second building of the ensemble and started operations in the new space in April. With the arrival of new tenants, the number of employees who will work in the offices of the two buildings built so far in Times Square will increase by about 1,000 people, reaching a total of more than 3,000 IT specialists, engineers and field experts key.

CBRE consultants are currently engaged in advanced talks on the rental of nearly 7,000 sqm in the TN Offices 3 building to be delivered next year. "New Times Square is a high-quality project that offers state-of-the-art facilities to tenant companies and their employees. Those who work here will benefit from an environment that integrates offices, relaxation areas, showers, green areas where you can spend your lunch break, cafes, restaurants and socializing areas. According to CBRE, these are also the main features that have been shown to improve employee performance and satisfaction, "explains Mihai Păduroiu, CBRE Romania's Head of Advisory & Transaction Services.

"The Timpuri Noi Square project revolutionized the market for office buildings in Bucharest, first and foremost through its location. The Vastint managed to rebuild about six hectares in the center of the city and create a new area on the capital market. The project uses and creates several key benefits: good infrastructure, an optimal underground bus charging which is much more free than the one that leads to Pipera, for example. The universities located here as well as the residential buildings create the ideal environment for attracting the labor force, "Mihai Padruiu adds.

New Times Square is LEED Platinum certified, with energy-efficient electrical equipment and LED lighting, HVAC systems with superior ventilation capacity, 100% fresh air intake, 3 to 4 meters free height for the standard floor and the last floor, as well as a lot of natural light. In addition, New Times Square will have approximately 1,000 parking spaces, more than 3,000 sqm of commercial space, and varied HoReCa services operated by Fratelli. In total, the Timpuri Noi Square project will consist of six modern office buildings and commercial spaces that will total over 100,000 sqm.



---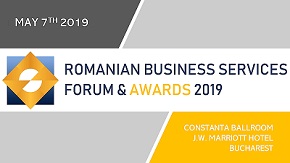 » Digital Transformation Conference to t...
» ASE's HR Master – helping students i...
» Marian V. Popa: Meet the speakers at R...
» Meet the winners of ROMANIAN BUSINESS ...
» Capgemini to open new office at Suceav...
» Romulus Caralicea: Meet the speakers a...
» Randstad Employer Branding 2019: Salar...
» Zitec launches its 1 million Euro Mirr...
» Deloitte Romania opens application for...
» Oracle Romania inaugurates the Iasi of...

Digital Transformation Conference to take place on June 19 at Bucharest

The Diplomat – Bucharest organizes Digital Transformation Conference to be held on 14 of June in Bucharest, at Hilton Hotel - Regina Maria Hall, starting 8:30 AM.
Read Full article »
L&D Conference by The Diplomat Bucharest to take place on June 4th at Bucharest

The Diplomat-Bucharest organizes the Third Edition of its Learning & Development CONFERENCE on 4 June, 2019 at InterContinental Hotel Bucharest starting 09:00 am.
Read Full article »
Meet the winners of ROMANIAN BUSINESS SERVICES AWARDS, 2019 edition

ROMANIAN BUSINESS SERVICES FORUM & AWARDS 2019, in its fifth year, brrought on May 7, in Bucharest, a new concept event with engaging keynote sessions by industry leaders, interactive panel discussions, network
Read Full article »
Few hours away from to the long awaited CEO Leaders Debate, a premiere of Romanian Business Services Forum and Awards
We are a few hours away to the long awaited CEO Leaders Debate, a premiere of Romanian Business Services Forum and Awards on May 7.
Read Full article »
Colin C. Lovering: Meet the speakers at Romanian Business Services Forum & Awards 2019, on May 7

Colin C. Lovering has been living and working in Romania since 2009 when he arrived to offer consultancy and advice to organisations looking for growth and profitability and founded Achieve International.
Read Full article »