Timpuri Noi Square awarded the highest LEED certification

Vastint Romania was awarded LEED Platinum certification for the first two office buildings of Timpuri Noi Square.

LEED, or Leadership in Energy and Environmental Design, is the most widely used green building rating system in the world, available for virtually all building, community and home project types, providing a framework to create healthy, highly efficient and cost-saving green buildings. LEED certification is a globally recognized symbol of sustainability achievement.

Antoniu Panait, Managing Director, Vastint Romania S.R.L.: "Our permanent pursuit to reach high standards of development in construction, to meet the present and future expectations of our tenants and ourselves, has led to this great result.

The first two delivered buildings in the new urban pole of the city centre, are already a confirmed success story. Also by the leasing process. The 32.000 m² GLA will soon be completely leased. Motivated by these results we will soon complete the construction of an additional 63.000 m² GLA. 20.000 sqm GLA of it at Timpuri Noi Square and another 43.000 m² GLA divided over three buildings at Business Garden Bucharest.

For all developments we aim the same high green certification standard. Business Garden Bucharest already obtained a LEED Platinum precertification in 2015. Obtaining the highest possible LEED certification, shows recognition for the efforts Vastint is making to bring sustainable projects to the market that reduce energy and water consumption as well as overall operational waste."

Considering the current sustainability and environmental concerns it is very important to prove - with the help of a worldwide acknowledged certification - that a modern building is able to provide efficient, comfortable and sustainable office space that saves energy, water and resources, generates less waste and supports human health. This reduces operational cost and boosts employee productivity and retention.

Employees working at Timpuri Noi Square benefit from a high indoor environment quality with a silent, healthy air conditioning and ventilation system, thermal comfort control, energy saving electrical equipment, full LED lighting and water use reduction technology. On top of that, the central location of Timpuri Noi Square allows easy access by subway or any other means of public transportation. Parking includes priority spaces and charging outlets for electrical cars, while cyclist facilities include both dedicated parking spaces, as well as showers and lockers.


---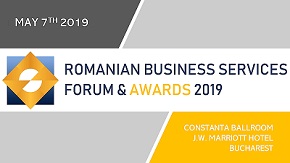 » Digital Transformation Conference to t...
» ASE's HR Master – helping students i...
» Meet the winners of ROMANIAN BUSINESS ...
» Capgemini to open new office at Suceav...
» Marian V. Popa: Meet the speakers at R...
» Romulus Caralicea: Meet the speakers a...
» Randstad Employer Branding 2019: Salar...
» Zitec launches its 1 million Euro Mirr...
» Deloitte Romania opens application for...
» Oracle Romania inaugurates the Iasi of...

Digital Transformation Conference to take place on June 19 at Bucharest

The Diplomat – Bucharest organizes Digital Transformation Conference to be held on 14 of June in Bucharest, at Hilton Hotel - Regina Maria Hall, starting 8:30 AM.
Read Full article »
L&D Conference by The Diplomat Bucharest to take place on June 4th at Bucharest

The Diplomat-Bucharest organizes the Third Edition of its Learning & Development CONFERENCE on 4 June, 2019 at InterContinental Hotel Bucharest starting 09:00 am.
Read Full article »
Meet the winners of ROMANIAN BUSINESS SERVICES AWARDS, 2019 edition

ROMANIAN BUSINESS SERVICES FORUM & AWARDS 2019, in its fifth year, brrought on May 7, in Bucharest, a new concept event with engaging keynote sessions by industry leaders, interactive panel discussions, network
Read Full article »
Few hours away from to the long awaited CEO Leaders Debate, a premiere of Romanian Business Services Forum and Awards
We are a few hours away to the long awaited CEO Leaders Debate, a premiere of Romanian Business Services Forum and Awards on May 7.
Read Full article »
Colin C. Lovering: Meet the speakers at Romanian Business Services Forum & Awards 2019, on May 7

Colin C. Lovering has been living and working in Romania since 2009 when he arrived to offer consultancy and advice to organisations looking for growth and profitability and founded Achieve International.
Read Full article »