Siveco's Newton project brings top-notch technology in schools for children with special needs
A pre-testing lesson in physics using 3D, Virtual Reality and Augmented Reality content develped by SIVECO Romania brought unexpected success for students with impaired hearing, within the NEWTON European project.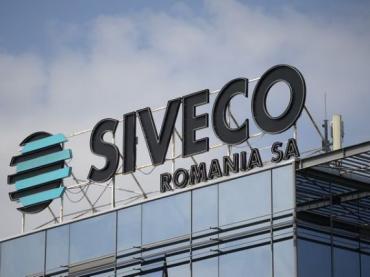 Launched in March 2016 within the Horizon 2020 Program, the NEWTON project (Networked Labs for Training in Sciences and Technologies for Information and Communication) transforms learning into a pleasant, interesting, useful activity, with the help of the most recent technological innovations: augmented reality, gamification (learning based on games specific elements) and self-directed learning (autonomous learning).

Considering their enthuziastic response to the pre-testing lesson, the students are very motivated to attend the Science classes next year. "Our school is the pilot-centre for the consortium in Romania for the NEWTON Project and 15 students from our school participated today in a pre-testing lesson that proved to be a complete success. We are very happy to participate in such a project, where we rely on informal education based on augmented reality, virtual reality, immersive environments. The pupils should be able to access knowledge according to their specific needs, with the help of technology. Our students have different needs than children in other schools, so the educational process has to be interactive and based on visualization. With the help of 3D technology enlisted in the lessons developed by SIVECO Romania, Science has just become my students' favourite subject", said professor Florica Stoica, principal at "Saint Mary" Special Middle School for Hearing Impaired in Bucharest, Romania.

SIVECO Romania is partner in the consortium that develops the customized, multi-sensorial and multi-modal content within the project, including eContent for students with special needs. For the NEWTON project, SIVECO Romania is implementing their multi-awarded AeL Learning Management System platform, as well as functionalities of augmented reality and gamification type in all the lessons.
Also, SIVECO works with the Bucharest University for implementing a pilot-project in St. Mary School, for 100 children with impaired hearing.

SIVECO has been selected to participate in this project due to the expertise accumulated in developing complex educational projects, its capacity for implementing state-of-the-art technologies (augmented reality, multi-sensorial interactive content) and multi-cultural content (in English, French, Greek, Russian languages etc), as well as strong references obtained in large international projects, in Cyprus, Malta, Morocco, United Arab Emirates, Azerbaijan.

While stress is being laid on the modalities of non-formal and informal education, the NEWTON project includes:
• informal education based on augmented reality, implying games, virtual spaces, immersive environments
• interactive educational content (multi-sensorial, multi-modal) multimedia, cinematic productions, accessible in virtual learning environments, adaptable to the user profile and the learning environment.
These approaches are especially valid in the undertaking of increasing the interest for exact sciences, as they facilitate understanding of subjects considered difficult.

NEWTON places special focus on learners with disability and three of the partners have technical, pedagogical and phychological expertise in this space from previous projects. The implementation at St. Mary School focuses solely on learners with physical disabilities and beside novel technologies (e.g. augmented reality, gamification) it uses specific pedagogical methods.

The project will run until February 2019, being coordinated by Dublin City University (Ireland).
Given the pan-European scale and its complexity, 14 partners from 7 countries are participating in carrying out the project: Dublin City University from Ireland, San Pablo University – CEU in Madrid (Spain), National College of Ireland, Brunel University (England), Technical University in Bratislava (Slovakia), SIVECO Romania, Bucharest University (Romania), White Loop Limited (England), Beyond (Italy), QUI! Group (Italy), ATOS IT Solutions (Slovakia), Adaptemy (Ireland), KYBERTEC (Czech Republic) and ATOS Research and Innovation (Spain).