Companies spent an estimate of 115 Euro per employee for training in 2016
The companies with operations in Romania spent an average of 115 Euro per employee for training in 2016, up 5 percent from 2015, according tot data of and human resources solutions company HPDI.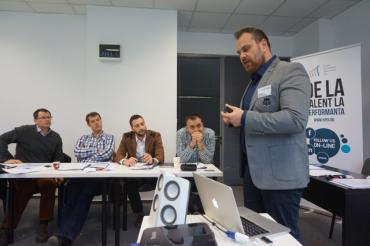 For teambuildings, the spending has been estimated to around 60 Euro per employee, not including the accommodation costs. According to Petru Pacuraru, managing partner and trainer at HPDI, "the most demanded training program was related to Presentation Skills, besides Stress Management, Conflict Management, Leadership and Time Management."

The manager also stated that, the "star" of teambuilding programs in 2016 was "E-hunters", a high-tech program aiming at developing the strategic and leadership skills, besides the teamwork capabilities. According to HPDI, the teambuilding market in Romania has a potential to reach 10 million Euro, including accommodation costs.