Webhelp to hire 450 people in BPO centers at Iasi and Oradea
Romanian branch of French BPO services provider Webhelp will benefit from 17 million lei state financing to sustain the creation of over 450 workplaces in the contact centers managed by the company at Iasi and Bihor.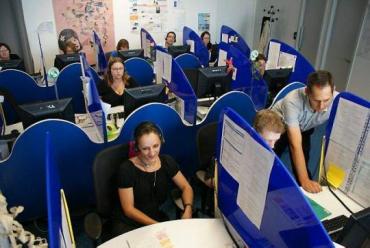 Only in Romania, the French company tops the benchmark of over 2000 employees and according to company official data, it runs 91 business services centers in 26 countries, with six in Romania, out of which three in Bucharest and each one at Galati, Iasi and Ploiesti. Internationally, the company has over 35.000 employees.

In 2015, the company's branch in Romania posted a turnover of 101 million lei, 23 per cent more compared to previous year, with a net profit of 4.6 million lei and an average employees pool of over 1600 employees.

At the end of 2016, in December, Webhelp, has announced a partnership with top French digital strategy and implementation firm, MyStudioFactory, a market leader in designing and implementing mobile user experience solutions and app development and will ensure Webhelp can offer a seamless digital customer experience solution to its clients.

The acquisition is in line with Webhelp's strategy of growing geographically and by sector expertise and is the 10th agreement the outsourcer has made in 24 months.