Timisoara: software and automotive industries have the highest shortage of employees

Timisoara is facing a huge shortage of manpower, especially in the areas of software and automotive related causes for the low number of graduates in the local market, potential employees' reluctance to relocate to other cities or even high levels of migration to neighboring countries, specifically cities in west, according to Smartree.

"Although in Timisoara there are renown faculties such as West University or Polytechnic University, the growing number of investors who have entered this geographic area, with activities in the fields of software or automotive are facing lately with a shortage of labor, a situation found in other major cities," says Raluca Penes, HR coordinator, Smartree.

Whether we talk about specialists or middle-level employees, or even entry-level, labor shortages in Timisoara can be a problem for employers with big plans in Romania, who are facing further efforts to attract candidates from other cities.

"Apart from reasons related to the wages or the smaller number of graduates compared to the needed figure, an important cause of the lack of candidates in the local market is their migration towards neighboring countries, a widespread phenomenon in the Western part of the country," also says Penes.

According to Smartree, a solution to this problem would be to attract labor from the eastern part of the country, where the standard of living is much lower than in the West, and the chances of finding a job, especially in certain villages, is almost zero.

"We already noticed this trend of relocation, especially for unskilled workers. But even in such situations we can face refusal from candidates, who prefer a lower standard of living than their relocation. There are such projects in the market, even by working directly with municipalities, thus employers with direct access to groups of unemployed who constitute potential candidates for open positions," also says she.

Also, commuting from other cities is possible.

"There are companies, especially large factories in the automotive, asking for commuters, namely providing transportation for employees who live in other cities, communes or villages in the area, if the distance is accessible."



---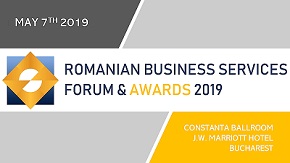 » Raiffeisen Bank Romania outsources onl...
» Oracle results pushed down by a strong...
» World-class HR organizations now spend...
» Microsoft and Oracle to interconnect M...
» Apostoleanu, Oracle: Human talent, mos...
» ANIS: Romanian IT market annual revenu...
» Healthcare IT outsourcing market is ex...
» Bosch Service Solutions to grow 20% Ti...
» Omnichannel: 4 pillars of a purposeful...
» The digitalization of the customer rel...

My HR Lab: Research of suitable candidates and giving feedback to rejected ones, the biggest challenge in HR

During June 2019, My HR Lab company run an online (social media platforms) survey "Challenges of the recruitment process" which enrolled over 100 professionals working in HR and recruitment in Romania.
Read Full article »
The local market needs more added-value and complex projects to be developed by the companies

The statement has been uttered within this year's Romanian Outsourcing and Shared Services Summit by Catalina Dodu, Country Manager at Atos, pointing to the local enablers that could enhance the innovation and
Read Full article »
The office market at a glance: The round for tenants is on

Data provided by CBRE show that the office spaces segment will continue to grow rapidly in 2019, and 15 new projects covering 304.000 sqm will be delivered. According to the real estate consultancy agency, curr
Read Full article »
People Empowering Business Forum 2019 to take place on October, 30 at Bucharest

Latest trends like demographic upheaval, globalization, digital technology, and changing social values and worker expectations, are disrupting business models and radically changing the workplace. These are req
Read Full article »
Addressing the mantra of cyber-security: Confidentiality, integrity and availability

The fast advancement of technology in all the aspects of everyday life, either personal or professional, and the emerging of AI (Artificial Intelligence) and ML (Machine Learning), not to mention cloud technolo
Read Full article »