Four disruptive trends that will reshape customer service
This article is from the premier issue of Customers First magazine – sharing global insights on customer strategy and innovation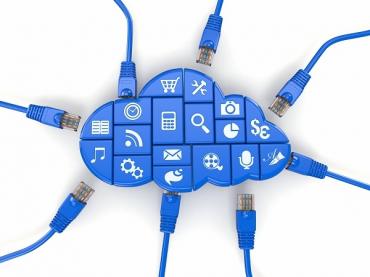 Once viewed as a last resort for frustrated customers, the contact center is now a central hub for sustaining a company's brand experience. For that to remain true, contact centers must stay relevant, and able to respond to changing customer needs. In the coming years, contact centers will be put to the test facing several, potentially disruptive, trends that will impact customer support in a big way.

Internet of Things (IoT)
It's been said that IoT will give us the most disruption and opportunity over the next five years, but what exactly is it? IoT revolves around machine-to-machine communications using cloud computing and data gathering sensors (or in layman terms, it means embedding technology into products to make them "smart"). Common applications of IoT include smartwatches, fitness trackers, smart cars and smart appliances.
So why pay attention? According to Gartner, IoT devices will encompass over 6.4 billion connected objects in 2016, a 30% rise over 2015. Likewise, Intel states there will be roughly 26 smart objects per human by 2020.
IoT will have huge implications for the contact center operationally, technically and even culturally in the years to come. Centers will manage more real-time customer data, enabling proactive support and better insight into consumer preferences. With more data comes greater scrutiny around privacy and security, and IoT may also increase the need for omnichannel service, tiered support levels, and so on.
Whether consumers have heard of IoT or not, they will experience it more and more in their daily lives. For the contact center, it will be about managing all of this new connectivity without adding customer service complexity.
Wearables
Yes, wearables technically falls under IoT, but we think it deserves a special shout out. Often defined as technology devices worn by consumers to track biometric activity (Fitbit anyone?), it's quickly broadening into additional categories. Wearables will connect numerous verticals and their products from high-tech gadgets and virtual reality devices, to luxury fashion and healthcare companies.
For example, imagine devices like Ralph Lauren's PoloTech Shirt, Nike+ and Fitbit – all working together and sharing data to provide the wearer with a complete view of their athletic performance. This data could then be shared further with health care providers and/or insurance companies.
For the call center, this means having agents that no longer serve just one product but rather, the entire product ecosystem including, potentially, competitor products. Some contact centers will view this as an operational headache, while others will see it as an opportunity for differentiation.
Financial Technology (aka Fintech)
Fintech is a term often used to describe financial technology startups (although some have grown past the experimental phase and into the mainstream).
While some label fintech companies as disruptive (even revolutionary) as they threaten traditional banking, many see them as filling a gap for the services that big banks simply don't offer. Others see them as changing finance for the better, putting more focus on the customer, helping address previously underserved consumers (including Millennials), and forcing incumbents to examine their own costs and quality of service.
So what's the impact on call centers? When it comes to banking and finance, there are going to be entirely new ways of doing business with new players, new customer groups, and new expectations. Both incumbents and upstarts are going to have to ensure robust customer support practices are in place as consumers start to gain more power and control when it comes to their financial services options.
Sharing Economy
Airbnb is less than eight years old, yet it has already drastically changed the way people travel. Likewise, Lyft and Uber have forced taxi companies to offer their own mobile apps. While traditional business models change in response to new sharing economy entrants, customer service expectations will change as well.
Why? The sharing economy requires close cooperation and authentic experiences between people on each side of the transaction. While it's not clear how "disruptive" the sharing economy will be for contact centers, it is clear that it will change the way people consume and deliver services. In the end, good customer service will be a shared responsibility based on more emotional, personal connections. Figuring out how to adopt sharing economy principles in the contact center could be a differentiator in the years ahead.
Both incumbents and upstarts are going to have to ensure robust customer support practices are in place as consumers start to gain more power and control when it comes to their financial services options.
Related articles and research:
-
TELUS International Europe
-
TELUS International