CBRE: CEE real estate investments up 25%, Bucharest and Warsaw at record levels

Investment into Central and Eastern European (CEE) countries (excluding Russia) for 2015 increased by 25% compared to 2014, reaching 9.9 billion euro, says a CBRE report.

While outlook for 2016 is positive, a potential deterrent to the substantial growth in investment volume might be the scarcity of attractive products available for transactions. As a consequence, office development in Warsaw and Bucharest is at record levels, making use of investors' and occupiers' interest in the markets.

"The strong investment volumes within the region are a result of US and German investors looking to take advantage of relatively high yields and strength of available stock on the market. In 2016 we expect this to continue as the stage is set for strong economic growth in the CEE, with relatively high yields compared to Western Europe and increasing interest from banks to finance in the region.

"In addition, the strong expansion seen in the retailers' reported sales across the region will continue to keep retail investors interested. We also expect to see an increasingly diverse investor profile as Asian investors begin to increase their presence within the area," says Gijs Klomp, head of CEE Investment Properties.

While year on year increases were expected, the overall performance exceeds forecasts and paints a picture of a solid rebound within all CEE countries.

Foreign investors continued to dominate the region, with US funds making large portfolio aquisitions, with an average volume size of 160 million euro.

The US accounted for 30% of investment into the region in 2015, compared to 23% in 2014, with US funds making investments in all core-CEE countries, as well as Latvia.

The re-entry of core funds like Morgan Stanley and Goldman Sachs indicate increasing investor confidence in CEE. Germany was the second largest investor, accounting for 23% of all investment into the region last year, an increase from 12% in 2014. Germany's presence can be attributed in part to the activity of Union Investment, who were the largest investor in the region in 2015.

The high levels of investment in 2015 did impact yields pushing them down. Cross-regional disparities in terms of pricing need to be assesed – while certain markets and sectors have almost reached the yields from the previous peak economic cycle (most notably Czech Republic and Poland), other countries have yet to reach their potential. As investment transactions for prime properties do not show any signs of slowing down, CBRE believes some markets may even see yields moving into a new territory, beyond those from 2007.


---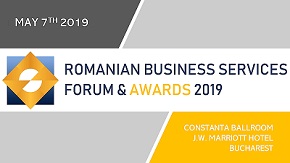 » Raiffeisen Bank Romania outsources onl...
» Oracle results pushed down by a strong...
» World-class HR organizations now spend...
» Apostoleanu, Oracle: Human talent, mos...
» Sergiu Negut, on the stage of People i...
» Microsoft and Oracle to interconnect M...
» The importance of training in developi...
» ANIS: Romanian IT market annual revenu...
» Healthcare IT outsourcing market is ex...
» Bosch Service Solutions to grow 20% Ti...

My HR Lab: Research of suitable candidates and giving feedback to rejected ones, the biggest challenge in HR

During June 2019, My HR Lab company run an online (social media platforms) survey "Challenges of the recruitment process" which enrolled over 100 professionals working in HR and recruitment in Romania.
Read Full article »
The local market needs more added-value and complex projects to be developed by the companies

The statement has been uttered within this year's Romanian Outsourcing and Shared Services Summit by Catalina Dodu, Country Manager at Atos, pointing to the local enablers that could enhance the innovation and
Read Full article »
The office market at a glance: The round for tenants is on

Data provided by CBRE show that the office spaces segment will continue to grow rapidly in 2019, and 15 new projects covering 304.000 sqm will be delivered. According to the real estate consultancy agency, curr
Read Full article »
People Empowering Business Forum 2019 to take place on October, 30 at Bucharest

Latest trends like demographic upheaval, globalization, digital technology, and changing social values and worker expectations, are disrupting business models and radically changing the workplace. These are req
Read Full article »
Addressing the mantra of cyber-security: Confidentiality, integrity and availability

The fast advancement of technology in all the aspects of everyday life, either personal or professional, and the emerging of AI (Artificial Intelligence) and ML (Machine Learning), not to mention cloud technolo
Read Full article »