Romania learns TiVo with Ness upping to 140 programmers the Iasi center by year-end

TiVo Inc., the US TV programs management service company, announces the first year anniversary of the establishment of TiVo Romania software development center in Iasi with plans to double its size by year-end, Outsourcing Today has learned.

"The project started a year ago in partnership with Ness Inc. in Iasi had a tremendous growth and has reached to more than 70 programmers with various specializations, covering the main areas of development of the TiVo services: Set Top Box, the application for mobile, tablet and PC," reads a Ness release.

Due to the success of 2015, TiVo decided to expand the original plan with two groups, one for Java services, the second on technical support for European customers.

TiVo Romania Engineering Center has developed exponentially during the last year, the main challenges being to find professionals with experience and integrating them into the ongoing projects.

The Iasi Center, the second largest after the headquarters in San Jose, California, is a very crucial component for TiVo Inc. as it provides both the necessary specialists to develop projects for clients in the US and projects for international distribution for television companies.

TiVo Romania Engineering Center is designed as the gateway to the European market, developing products able to complete it.

"Plans for 2016 are as ambitious as those of last year: doubling staff and delivery of the first complete project. The Iasi School of IT and the IT community's experience will make all of this possible," Ness Romania officials say.

"For this reason, TiVo will involve further into the development of this community through support groups working around technologies such as Java and C ++."

This is demonstrated by the support offered in launching two weeks ago, of for a new community of C ++. In 2016, TiVo Romania Engineering Center will provide students from specialized faculties summer internships and the opportunity to do their graduate diplomas in partnership with company's experts.


---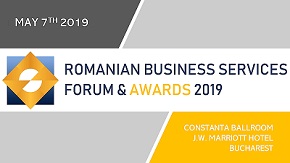 » Raiffeisen Bank Romania outsources onl...
» Horváth & Partners launches Steering ...
» JLL: Total office space in Bucharest t...
» Colliers International takes over the ...
» Oracle results pushed down by a strong...
» SSC in Romania. Who takes the lion's s...
» Survey: Romanians switch to a lower-pa...
» Genpact, Luxoft and Oracle, top lessee...
» Romanian employers report the stronges...
» Eucom: Nine out of ten corporate Roman...

My HR Lab: Research of suitable candidates and giving feedback to rejected ones, the biggest challenge in HR

During June 2019, My HR Lab company run an online (social media platforms) survey "Challenges of the recruitment process" which enrolled over 100 professionals working in HR and recruitment in Romania.
Read Full article »
The local market needs more added-value and complex projects to be developed by the companies

The statement has been uttered within this year's Romanian Outsourcing and Shared Services Summit by Catalina Dodu, Country Manager at Atos, pointing to the local enablers that could enhance the innovation and
Read Full article »
The office market at a glance: The round for tenants is on

Data provided by CBRE show that the office spaces segment will continue to grow rapidly in 2019, and 15 new projects covering 304.000 sqm will be delivered. According to the real estate consultancy agency, curr
Read Full article »
People Empowering Business Forum 2019 to take place on October, 30 at Bucharest

Latest trends like demographic upheaval, globalization, digital technology, and changing social values and worker expectations, are disrupting business models and radically changing the workplace. These are req
Read Full article »
Addressing the mantra of cyber-security: Confidentiality, integrity and availability

The fast advancement of technology in all the aspects of everyday life, either personal or professional, and the emerging of AI (Artificial Intelligence) and ML (Machine Learning), not to mention cloud technolo
Read Full article »