JLL: Romania will finish this year projects worth 800 mln. euro


Developers are expected to deliver over 700,000 sqm of new real estate projects in 2016, with a combined investment value of over EUR 800 million. Office buildings will remain in the top of developers' preferences, followed by retail and logistic.

Record deliveries planned for 2016 across all market sectors is proof that the investors' confidence in the Romanian market is picking-up.

Among the largest office projects planned to be delivered in 2016 are Bucharest One (a 50,000 sqm GLA, EUR 95 million investment by Globalworth), HBC 2&3 (a 45,700 sqm GLA, by Atenor) and Oregon Park (a 45,000 sqm GLA, EUR 90 million investment by Portland Trust).

However, as a downside, a larger offer could translate into a higher vacancy rates and pressure on the rental levels, while the market could shift in favor of the tenants.

"After the vacancy rate declined to about 13 percent in 2015 and rents remained relatively stable, the high level of new deliveries will result in an increase in vacancy rate and consequently in a slightly decreasing trend for rents, given a constant demand in recent years," said Marius Scuta, national director, head of office department and tenant representation JLL.

The retail sector will see the delivery of over 237,000 sqm, increasing the current stock, which is estimated at 2.8 million sqm, by about 10 percent. The majority of the deliveries are new projects and over half of them will be in Bucharest (125,000 sqm).

"It is expected that Romania's consumption will increase by 5 percent during next two years. This combined with the fact that the future projects are located in cities where economic indicators sustain development, rents will not be influenced by this space increase", according Adelina Oprita, consultant Retail Agency JLL.

Important retail projects to be delivered in 2016 include Park Lake Plaza Bucharest (a 67,000 sqm GLA, EUR 180 million investment by Sonae Sierra) and Shopping City Timisoara (55,700 sqm GLA, EUR 81 million investment by NEPI).

The industrial stock, which is expected to reach 2 million by the end of the year, following a 15,000 sqm addition, will increase by some 195,000 sqm in 2016. The largest investments in this sector will come from P3, with its 81,000 sqm GLA, P3 Logistic Park Bucharest (EUR 35 million), preleased by Carrefour and from Immofinanz with Log Center Mogosoaia (40,000 sqm GLA, EUR 32 million) and Tetarom with Tetarom 3 Cluj (36,000 sqm GLA).

"Even if we see an increase in business development and logistics industrial projects, investors still remain cautious on the logistics market so most of the new premises will be built after the signing of a pre-lease contract; most projects are extensions of existing major parks, which also show the developers' reserved approach, who prefer construction in phases. Regarding industrial production spaces, developers are choosing investment destinations according to the availability and costs of labor", said Cristina Pop, Head of Industrial Agency JLL.


---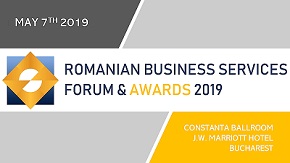 » Evolving from consumers of resources t...
» Preparing for the new future
» ROMANIAN OUTSOURCING AWARDS FOR EXCELL...
» Pepper Escu, the first humanoid robot ...
» Volvo Cars and Uber present production...
» Berg Software Romania: Reasons to outs...
» Marian V. Popa: Meet the speakers at R...
» Deloitte 2019 Global Human Capital Tre...
» Andrei Voica: Meet the speakers at Rom...
» How giving back pays dividends for com...

Digital Transformation Conference to take place on June 19 at Bucharest

The Diplomat – Bucharest organizes Digital Transformation Conference to be held on 14 of June in Bucharest, at Hilton Hotel - Regina Maria Hall, starting 8:30 AM.
Read Full article »
L&D Conference by The Diplomat Bucharest took place on June 4th at Bucharest

The Diplomat-Bucharest organizes the Third Edition of its Learning & Development CONFERENCE on 4 June, 2019 at InterContinental Hotel Bucharest starting 09:00 am.
Read Full article »
Meet the winners of ROMANIAN BUSINESS SERVICES AWARDS, 2019 edition

ROMANIAN BUSINESS SERVICES FORUM & AWARDS 2019, in its fifth year, brrought on May 7, in Bucharest, a new concept event with engaging keynote sessions by industry leaders, interactive panel discussions, network
Read Full article »
Few hours away from to the long awaited CEO Leaders Debate, a premiere of Romanian Business Services Forum and Awards
We are a few hours away to the long awaited CEO Leaders Debate, a premiere of Romanian Business Services Forum and Awards on May 7.
Read Full article »
Colin C. Lovering: Meet the speakers at Romanian Business Services Forum & Awards 2019, on May 7

Colin C. Lovering has been living and working in Romania since 2009 when he arrived to offer consultancy and advice to organisations looking for growth and profitability and founded Achieve International.
Read Full article »