US regulator doesn't allow Staples acquisition of Office Depot

The Federal Trade Commission is not budging from its move to block Staples from acquiring its rival Office Depot, according to New York Post.

Regulators have no interest in settling with Staples on the current terms, so Staples cannot complete its $6.3 billion merger, said three sources on different sides of the case being heard in US District Court in Washington, DC.

"Staples and the judge want a settlement. The government does not want one," a source said.
FTC lead attorney Tara Reinhart told US District Court Judge Emmet Sullivan last week that talks were continuing with Staples, sparking hope and causing Office Depot's shares to rise more than 5 percent on the day.

Still "the odds of a settlement are near zero," the source said.

On Dec. 7, by a 4-0 margin, the FTC Commissioners filed suit to block Staples from acquiring Office Depot. Judge Sullivan said he expects to decide by May whether to allow the FTC to stop the merger.
Staples told regulators it is willing to sell corporate contracts to national companies that total $1.25 billion.

"The judge says that makes sense," the source said.

Regulators believe that offer does not amount to much, since they are one-year contracts that Staples can win right back, the source said.

The FTC's main concern is national corporate customers only buy office supplies through Staples or Office Depot, and eliminating one could cause prices to rise.

Meanwhile, the FTC on Monday told the court it was adding its attorney Joseph Neely to its team handling the case.

The FTC declined comment.


---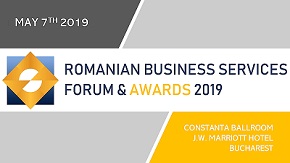 » Raiffeisen Bank Romania outsources onl...
» Horváth & Partners launches Steering ...
» JLL: Total office space in Bucharest t...
» Colliers International takes over the ...
» Oracle results pushed down by a strong...
» Survey: Romanians switch to a lower-pa...
» SSC in Romania. Who takes the lion's s...
» Genpact, Luxoft and Oracle, top lessee...
» Romanian employers report the stronges...
» Eucom: Nine out of ten corporate Roman...

My HR Lab: Research of suitable candidates and giving feedback to rejected ones, the biggest challenge in HR

During June 2019, My HR Lab company run an online (social media platforms) survey "Challenges of the recruitment process" which enrolled over 100 professionals working in HR and recruitment in Romania.
Read Full article »
The local market needs more added-value and complex projects to be developed by the companies

The statement has been uttered within this year's Romanian Outsourcing and Shared Services Summit by Catalina Dodu, Country Manager at Atos, pointing to the local enablers that could enhance the innovation and
Read Full article »
The office market at a glance: The round for tenants is on

Data provided by CBRE show that the office spaces segment will continue to grow rapidly in 2019, and 15 new projects covering 304.000 sqm will be delivered. According to the real estate consultancy agency, curr
Read Full article »
People Empowering Business Forum 2019 to take place on October, 30 at Bucharest

Latest trends like demographic upheaval, globalization, digital technology, and changing social values and worker expectations, are disrupting business models and radically changing the workplace. These are req
Read Full article »
Addressing the mantra of cyber-security: Confidentiality, integrity and availability

The fast advancement of technology in all the aspects of everyday life, either personal or professional, and the emerging of AI (Artificial Intelligence) and ML (Machine Learning), not to mention cloud technolo
Read Full article »