Robots will change the wealth management industry

Automated financial advisors, or robo-advisors, have enjoyed a brilliant start off the blocks in their race to disrupt the market for personal wealth management.

They attracted an eyepopping $427 million in venture capital (VC) funding in 2014 and gathered some $19 billion worth of assets under management on the back of 2013-14 asset growth of 64%, writes Reuters. But while their rise has been meteoric, robo assets under management comprise a miniscule .38% of the $5 trillion retail market for financial advice.

So are robos a harbinger of an imminent "FinTech" revolution that will bring down the big banks or a dot-com-worthy example of supercharged burn rates on a road to nowhere? Their true significance may be an order of magnitude greater than either of these scenarios suggest.

Robos provide basic liability assessment, portfolio analytics, asset allocation/rebalancing and tax loss harvesting (the systematic sale and replacement of money-losing securities to offset taxes on capital gains) for 25-30 basis points in fees, (.25% - .30% of assets under management) plus some 15-30 basis points for underlying funds – a 50% - 75% discount on the 100-200 basis points charged by most traditional advisors.

What's more, most robos offer to manage as little as $5,000 - $10,000, where traditional broker-dealers and registered investment advisors (RIAs) usually can't afford to service portfolios of less than $500,000 - $1 million. Robos have astutely aimed their services at an underserved, but fast growing, mass affluent market composed of millennial HENRYs (High Earning, Not Rich Yet). HENRYs are 18-34 years old with $50,000 in assets and annual incomes of at least $50,000; they can also be 35+ years old with $50,000 - $500,000 to invest.

In considering the rise of robos, it's interesting to do so in the context of other industry developments. In the 1980s, when simple stock trades could cost up to $100 per transaction, dozens of "discount brokers" rode the wave of commission deregulation to take on Wall Street, morphing into the first Internet brokers. Many are gone, but Schwab, Fidelity, TD Ameritrade, Interactive Brokers and Vanguard are today pillars of the industry, with diversified businesses, intermediated by constantly evolving technology.

Then there was the rise of low-cost Exchange Traded Funds (ETFs). Over the past 25 years, U.S. ETFs have evolved into a $2 trillion industry segment. ETF assets today are expanding by 24% per annum – triple the rate of traditional mutual funds. Notwithstanding their popularity, ETFs have fallen well short of displacing the $16 trillion mutual fund industry. But over the long term, on current rates of growth, mutual funds and ETFs will reach parity at $50 trillion each by 2030.

Discount brokers and ETFs were revolutionary in their time. But there was no revolution. Both have long since intertwined, commingled, gone into business with and been acquired by traditional financial advisors and mutual fund complexes. Today's robos are only the latest wave of technology and innovation to wash up on the shores of U.S. wealth management.

And robos are not alone. While a promising new financial technology, they are but one element of a vast, cloud-centric, mobile-capable, socially driven transformation in progress under the FinTech banner. The 2014 wave of investment in robos comprised only 3.5% of the $12 billion global investment in FinTech that year. Innovation is rampant across the ecosystem – not only in wealth management, but also in e-invoicing and payments, crowdfunding, marketplace lending, insurance, risk and security, equity financing, remittances and socially sourced investment research.


---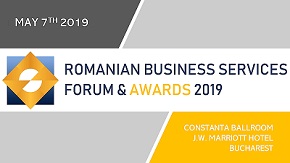 » Huawei opens a centre on cyber securit...
» ROMANIAN OUTSOURCING AWARDS FOR EXCELL...
» Romania ranks above EU average in gend...
» Bucharest, in the top of cities in Eur...
» Berg Software Romania: Reasons to outs...
» Meet the experts who will decide the w...
» Bogdan Pelinescu, president of ABSL: A...
» KPMG launches an application enabling ...
» ABSL GALA AWARDS celebrated its winner...
» Oracle reaches 4,200 employees and pla...

Colin C. Lovering: Meet the speakers at Romanian Business Services Forum & Awards 2019, on May 7

Colin C. Lovering has been living and working in Romania since 2009 when he arrived to offer consultancy and advice to organisations looking for growth and profitability and founded Achieve International.
Read Full article »
Antoniu Panait: Meet the speakers at Romanian Business Services Forum & Awards 2019, on May 7

Managing Director for VASTINT Romania since 2009, Antoniu Panait has an executive experience of more than 10 years, mainly in real estate.
Read Full article »
Andrei Voica: Meet the speakers at Romanian Business Services Forum & Awards 2019, on May 7

Andrei Voica, Director Project Management and Workplace Consultancy, Colliers International. Truly passionate about his work and always eager to add value to each project.
Read Full article »
Romulus Caralicea: Meet the speakers at Romanian Business Services Forum & Awards 2019, on May 7

Romulus is Wipro's Information Security, Risk & Compliance Lead for Europe. In his role he is managing internal audits and compliance activities for all clients and internal functions based on the corporate ISO
Read Full article »
George Didoiu: Meet the moderator of Romanian Business Services Forum 2019 CEO LEADERS DEBATE, on May 7

In his 15 years of real estate, George Didoiu advised on the relocation of top IT&C, finance-banking and consultancy companies, which total over 10,000 employees.
Read Full article »