Cloud and application programming interfaces are transforming the outsourcing industry

As traditional software outsourcing evolves, cloud service management brings new challenges for organizations.

Outsourcing isn't what it used to be. In April, KPMG's quarterly survey of outsourcing buyers, advisors, and service providers found declining demand for third-party services. In July, The Wall Street Journal reported that outsourcing deals in India declined last year to USD 120.4 billion from USD 206.8 billion in 2010, writes Informationweek.com.

In a report published over the summer, Forrester Research said, "Outsourcing has turned from being a racehorse to a plow horse." Demand for cloud services, the firm said, has eroded demand for infrastructure outsourcing. Application and application management outsourcing appear to be doing better, according to the Forrester report, but their respective rates of growth are less than they were in recent years.

Yegor Bugayenko, CTO of Teamed.io, a firm that manages outsourced software development, argues that traditional software outsourcing doesn't work anymore. Bugayenko contends that the traditional method of developing software through an outsourcing company that manages a team of developers produces poor results.

"We're trying to create a new model by developing software in distributed teams," said Bugayenko in a phone interview, "where people are not co-located. [...] They work remotely and each individual is working from his or her own place."

Teamed.io has more than 60 programmers on call. "We're trying to show everyone how software development without offices and without meetings can be very effective [in terms of quality and cost]," Bugayenko said.

Teamed.io works in conjunction with Upwork, the online outsourcing management service formed from the combination of oDesk and Elance, to find, recruit, and pay programmers. Upwork provides a platform for coordinating labor, but it doesn't offer much in the way of oversight capabilities. That's where Teamed.io comes in.

"The way we manage this work is very different," said Bugayenko. "We are micro-task managers. We break down the big problem, which we're solving for the customer, into small pieces. And then we give these small tasks to a large number of people, sometimes 20 or 25 of them. Then our managers and our software enable the management of these micro-tasks, to make sure quality is high and the milestones are in place."

Bugayenko is not a disinterested party here, but he claims his distributed approach produces better results than traditional outsourcing. "We have clients who are working with us and with traditional outsourcing as well, and they tell us that the difference is huge," he said.

Adolfo Masini, partner and senior VP at Neo Group, an outsourcing consultancy, argues that focus matters more than the proximity of the team. "One option is to manage a global program from a single location with multiple functions reporting into the program lead from different parts of the world," he said in an email. "Or you can do the best you can to give the responsibility of the overall program to a team that is located in one location or few locations. I found regardless of the technology you have to stay connected, the more focussed and collocated the team is to one another, the better the outcome."

David J. Brown, global lead of KPMG's shared service and outsourcing advisory in the US, in a phone interview acknowledged that software outsourcing is declining overall, but noted that the changing nature of technology has shifted where developer resources are needed.

Large enterprise resource planning (ERP) systems from the likes of SAP and Oracle that required armies of developers for customization and maintenance have fallen out of favor. In their place, cloud-based systems like SAP Hana and Oracle Fusion, among many other entrants, have gained popularity.

While cloud-based systems have reduced the complexity of internal IT in terms of customization and maintenance, the growing number of these systems, the need to integrate niche offerings with other applications, and the ease with which cloud software vendors can be abandoned for rivals have all added a different sort of complexity back into the mix, said Brown.


---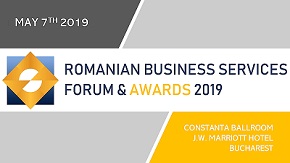 » Raiffeisen Bank Romania outsources onl...
» Oracle results pushed down by a strong...
» World-class HR organizations now spend...
» Microsoft and Oracle to interconnect M...
» Apostoleanu, Oracle: Human talent, mos...
» ANIS: Romanian IT market annual revenu...
» Healthcare IT outsourcing market is ex...
» Bosch Service Solutions to grow 20% Ti...
» Omnichannel: 4 pillars of a purposeful...
» The digitalization of the customer rel...

My HR Lab: Research of suitable candidates and giving feedback to rejected ones, the biggest challenge in HR

During June 2019, My HR Lab company run an online (social media platforms) survey "Challenges of the recruitment process" which enrolled over 100 professionals working in HR and recruitment in Romania.
Read Full article »
The local market needs more added-value and complex projects to be developed by the companies

The statement has been uttered within this year's Romanian Outsourcing and Shared Services Summit by Catalina Dodu, Country Manager at Atos, pointing to the local enablers that could enhance the innovation and
Read Full article »
The office market at a glance: The round for tenants is on

Data provided by CBRE show that the office spaces segment will continue to grow rapidly in 2019, and 15 new projects covering 304.000 sqm will be delivered. According to the real estate consultancy agency, curr
Read Full article »
People Empowering Business Forum 2019 to take place on October, 30 at Bucharest

Latest trends like demographic upheaval, globalization, digital technology, and changing social values and worker expectations, are disrupting business models and radically changing the workplace. These are req
Read Full article »
Addressing the mantra of cyber-security: Confidentiality, integrity and availability

The fast advancement of technology in all the aspects of everyday life, either personal or professional, and the emerging of AI (Artificial Intelligence) and ML (Machine Learning), not to mention cloud technolo
Read Full article »