Half of Swiss jobs will be lost to automation-Deloitte Switzerland

A new analysis by Deloitte shows that 48% of current Swiss jobs could be lost to automation. Administrative, secretarial, agricultural and production jobs are most at risk.

Most jobs set to go require low levels of education but some requiring highly educated people will disappear also, writes Lenews.ch.

Self-driving vehicles, 3D printers, speaking robots and artificial intelligence will all replace humans in certain professions.

Deloitte Switzerland took a study by economists Carl Benedikt Frey and Michael Osborne from the University of Oxford, which calculated how many jobs in the USA are at a high risk of being replaced due to automation, and applied the same analysis to Switzerland.

What makes a job future-proof?
The degree of creativity, social interaction and customer service are more important than the level of education. Tasks involving these things are harder to automate and harder for machines to do.
Examples of future-proof jobs with low to average qualification levels are childcare or medical care positions that don't require academic qualifications. Fitness trainers and hairdressers also fit the bill. These jobs will also benefit from the fact that many people will spend the additional disposable income derived from automation, on these things. For example, if you save money buying a television made cheaper by automated production, the extra money will often be spent on a personal care and grooming, such as a spa visit, a haircut or a yoga class.

Accountants and financial advisers at risk
Despite the high levels of education required for these jobs they are exposed to a high risk of automation. As computer software becomes more sophisticated these jobs might disappear. The study points out that they expect a steep decline in these roles despite the number of accounting jobs in Switzerland rising by 15,000 over the last 25 years and financial and investment adviser numbers growing by 11,000 over the same period.


---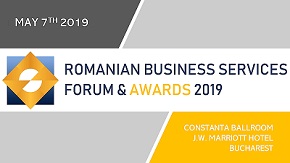 » Evolving from consumers of resources t...
» Preparing for the new future
» ROMANIAN OUTSOURCING AWARDS FOR EXCELL...
» Pepper Escu, the first humanoid robot ...
» Volvo Cars and Uber present production...
» Berg Software Romania: Reasons to outs...
» Marian V. Popa: Meet the speakers at R...
» Deloitte 2019 Global Human Capital Tre...
» Andrei Voica: Meet the speakers at Rom...
» How giving back pays dividends for com...

Digital Transformation Conference to take place on June 19 at Bucharest

The Diplomat – Bucharest organizes Digital Transformation Conference to be held on 14 of June in Bucharest, at Hilton Hotel - Regina Maria Hall, starting 8:30 AM.
Read Full article »
L&D Conference by The Diplomat Bucharest took place on June 4th at Bucharest

The Diplomat-Bucharest organizes the Third Edition of its Learning & Development CONFERENCE on 4 June, 2019 at InterContinental Hotel Bucharest starting 09:00 am.
Read Full article »
Meet the winners of ROMANIAN BUSINESS SERVICES AWARDS, 2019 edition

ROMANIAN BUSINESS SERVICES FORUM & AWARDS 2019, in its fifth year, brrought on May 7, in Bucharest, a new concept event with engaging keynote sessions by industry leaders, interactive panel discussions, network
Read Full article »
Few hours away from to the long awaited CEO Leaders Debate, a premiere of Romanian Business Services Forum and Awards
We are a few hours away to the long awaited CEO Leaders Debate, a premiere of Romanian Business Services Forum and Awards on May 7.
Read Full article »
Colin C. Lovering: Meet the speakers at Romanian Business Services Forum & Awards 2019, on May 7

Colin C. Lovering has been living and working in Romania since 2009 when he arrived to offer consultancy and advice to organisations looking for growth and profitability and founded Achieve International.
Read Full article »