BP expands Wipro contract, possibly by USD 100 mln. more

BP has revamped its outsourcing strategy and expanded the multi-million dollar contract with Wipro, sources close to the industry told The Economic Times India.

BP, which spends close to USD 1 billion on technology annually and is a large customer of India's USD 146-billion information technology industry, has decided to reduce the number of outsourcing companies that it hands out business to, said the sources.

Wipro, which currently gets well over USD 100 million of annual business from BP, will potentially get at least USD 100 million more business over the next 2-3 years under the terms of the expanded deal, sources said.

"BP has decided to consolidate the number of vendors it does business with - for them at this point it makes sense to go with 2-3 vendors, rather than 5-6 different vendors, given the current pressures on technology spending," a source explained. "As a result, some vendors such as Wipro, IBM and Infosys have gained, while others have lost out," the source said.
Wipro declined to comment "We don't comment on specific customer names or their operations," a company spokesperson said.

BP spokesperson said: "BP continuously reviews how we source our IT services. Currently, there is a focus on 5 strategic suppliers: Infosys, Wipro, IBM, HP, and T-Systems."

The British firm's decision to work with fewer vendors comes at a time when gloTechnology researcher Gartner has forecast that global technology spending in 2015 will drop by 5.5 per cent.
The BP deal boost for Wipro also comes at a time when technology spending from the oil and gas sector is at an all-time low, hurt mainly by a prolonged slump in global oil prices due to concerns over the global surplus of crude.
Over the past year or two, world's largest oil and gas companies' collective market capitalisation eroded about USD 400 billion.


---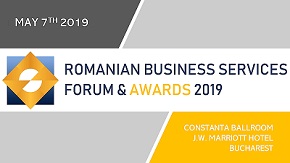 » Raiffeisen Bank Romania outsources onl...
» Horváth & Partners launches Steering ...
» JLL: Total office space in Bucharest t...
» Genpact, Luxoft and Oracle, top lessee...
» SSC in Romania. Who takes the lion's s...
» Oracle results pushed down by a strong...
» World-class HR organizations now spend...
» Romanian employers report the stronges...
» ROMANIAN OUTSOURCING AWARDS FOR EXCELL...
» Eucom: Nine out of ten corporate Roman...

My HR Lab: Research of suitable candidates and giving feedback to rejected ones, the biggest challenge in HR

During June 2019, My HR Lab company run an online (social media platforms) survey "Challenges of the recruitment process" which enrolled over 100 professionals working in HR and recruitment in Romania.
Read Full article »
The local market needs more added-value and complex projects to be developed by the companies

The statement has been uttered within this year's Romanian Outsourcing and Shared Services Summit by Catalina Dodu, Country Manager at Atos, pointing to the local enablers that could enhance the innovation and
Read Full article »
The office market at a glance: The round for tenants is on

Data provided by CBRE show that the office spaces segment will continue to grow rapidly in 2019, and 15 new projects covering 304.000 sqm will be delivered. According to the real estate consultancy agency, curr
Read Full article »
People Empowering Business Forum 2019 to take place on October, 30 at Bucharest

Latest trends like demographic upheaval, globalization, digital technology, and changing social values and worker expectations, are disrupting business models and radically changing the workplace. These are req
Read Full article »
Addressing the mantra of cyber-security: Confidentiality, integrity and availability

The fast advancement of technology in all the aspects of everyday life, either personal or professional, and the emerging of AI (Artificial Intelligence) and ML (Machine Learning), not to mention cloud technolo
Read Full article »