Estonian shared services centres behind success of foreign multinationals

Aripaev writes that shared services centres that foreign multinationals have set up in Estonia in recent years are notably successful.

According to company executives, the secret is that these centres employ local Estonians who are very competent people and responsible for very specific areas, quotes balticbusinessnews.com.
Kai Realo, head of Statoil Fuel & Retail Eesti, says that the company's financial services centre that was set up in Estonia five years ago in Estonia is working very well.

"They are real professionals," she says, adding that the centre empoys eight people including financial specialist and accountants.
"It's a financial centre of the whole Statoil gropu and is responsible for managing the group's short-term liquidity and currency positions, bank settlement solutions and accounting of financial assets," explained Realo.

CUTTING COSTS

"Our parent company was planning cost-cutting and was looking for a country where people would be skilled in German, Norwegian, Swedish, French and English, and serve our key markets," says Angel Moledo, CEO of Hurtigruten Estonia that specialises in organising cruise tourism.
The company used to outsource services from a company in Tallinn, but then decided to set up its own office.
"It was the right decision. Our Tallinn shared services centre has already obtained new tasks including accounting and customer service," added Moledo.

IT CENTRE TO HIRE MORE PEOPLE

The IT centre of global logistics operator Kühne+Nagel in Tallinn that was seat up in 2012 employs 250 qualified IT specialists and this year has hired over 50 new employees.
Says Mart Ambur, head of the IT centre: "The IT centre in Tallinn has been growing throughout its brief history.
"Of all possible locations, we decided in favour of Estonia and Tallinn because of good investment climate and pragmatic attitude towards IT solutions," said Ambur.

COMPETENCY

Martin Leiger, press spokesperson of the global financial services centre of Scandinavian forestry giant Stora Enso in Tallinn, says that centralisation of support services is relatively common both in Stora Enso and in the forestry business.

Leiger explains that the group chose Tallinn because of many factors, including access to competent people skilled in foreign languages, developed business environment, and proximity to Helsinki where Stora Enso has its head office.

"We have been growing relatively rapidly in recent years, and now are at a stable level. What has changed is that we are now hiring more experts," he added.

GROWTH AND DEVELOPMENT

Helje Nurga, head of the Tallinn-based financial services company of Finnish oil and gas company Fortum, says that the centre is growing and developing fast.

"We have about 7 employees and the volume of work has been relatively stable over the years. Most of the business is conducted with the Scandinavian companies of the Fortum group.

Nurga said that the company wants to increase its business profile asthere are competent and skilled employees in Estonia.


---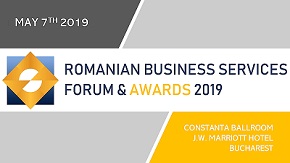 » Romania slides 10 positions in A.T. Ke...
» Having a say in the world of the busin...
» ROMANIAN OUTSOURCING AWARDS FOR EXCELL...
» Digitaljob.ro: Romanian software, onli...
» Ubisoft Coding Campus records 1,000 ap...
» Meet the winners of ROMANIAN BUSINESS ...
» Genpact's COO: Staying ahead of the cu...
» Digital Transformation Conference to t...
» Berg Software Romania: Reasons to outs...
» Andrei Voica: Meet the speakers at Rom...

Value creation enabled by people and innovation

As CEO of SG EBS since July 2018, you took over the Group's development strategy of the company on the Romanian market. Please share with us some of your conclusions, after almost one year of mandate, and plans
Read Full article »
Having a say in the world of the business service leaders

In Romania, The Association of Business Service Leaders in Romania (ABSL) is the organization that represents the business services sector in Romania, gathering high profile companies which conduct business in
Read Full article »
Digital Transformation Conference to take place on June 19 at Bucharest

The Diplomat – Bucharest organizes Digital Transformation Conference to be held on 14 of June in Bucharest, at Hilton Hotel - Regina Maria Hall, starting 8:30 AM.
Read Full article »
L&D Conference by The Diplomat Bucharest took place on June 4th at Bucharest

The Diplomat-Bucharest organizes the Third Edition of its Learning & Development CONFERENCE on 4 June, 2019 at InterContinental Hotel Bucharest starting 09:00 am.
Read Full article »
Meet the winners of ROMANIAN BUSINESS SERVICES AWARDS, 2019 edition

ROMANIAN BUSINESS SERVICES FORUM & AWARDS 2019, in its fifth year, brrought on May 7, in Bucharest, a new concept event with engaging keynote sessions by industry leaders, interactive panel discussions, network
Read Full article »