---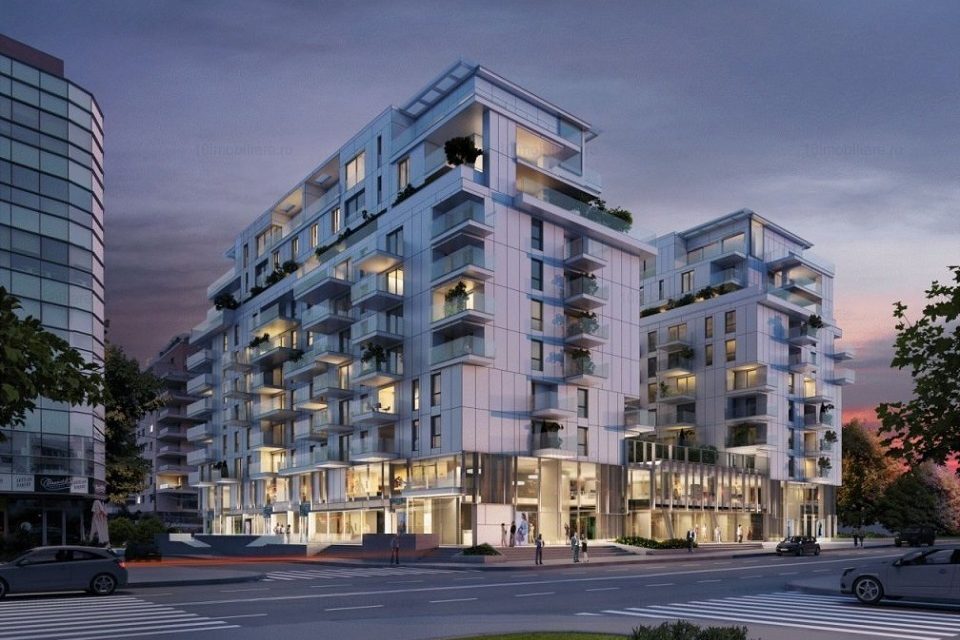 The construction consultancy company Vitalis Consulting is currently coordinating 5 major real estate projects of over 200 million Euro total value and over 170,000 sq. m total area, for One united Properties, one of the most important developers on the Romanian construction market.
The projects under construction have both office, residential and mixed-used destinations as well, all bearing the imprint of developer's business philosophy: the highest quality standards in the construction process and the implementation of innovative construction practices that turn into energy efficient buildings, outlining a healthier, sustainable and more friendly working and living environment.
Within this projects Vitalis Consulting is providing various construction management services, among which: Project Management, Cost Management, Site Inspection, Health and Safety Coordination and Project Monitoring.
Vitalis Consulting is one of the most important construction consultancy companies in Romania, having more than 13 years of experience in the field and a team of professionals of over 80.
The company offers Project and Cost Management services, Fit-out Management, Site Management, Project Monitoring, Technical Due Diligence, Health and Safety Coordination and Energy Certification for major projects, both in Romania and abroad, in UK, Ukraine and Moldova, having under coordination office, residential, industrial, retail, hotels and commercial projects.
Throughout its activity Vitalis Consulting has successfully delivered over 400 real estate projects of approx. 4,150,000 sq. m total built area for more than 300 local and international clients.
The quality of services provided and the team's proficiency was recognised over the years within the CIJ Awards Gala, one of the most important and the longest-running commercial property awards events in Romania, where the company won 6 awards for the "Best Project Management Company of the Year" out of 10 nominations, in 4 consecutive years (2011-2014) and in 2017 and 2018, this year being again on the nominees list for the same category.
One United Properties is one of the most actives real estate developers for office, residential and mixed-use projects in Bucharest. Established in 2007 by Victor Capitanu and Andrei Diaconescu, One United Properties is well-known for emblematic developments such as One Floreasca City, One Herastrau Park, One Charles de Gaulle and One Herastrau Plaza. One United Properties has many innovative residential developments already completed (376 units), under construction (more than 500 units) and to be completed (over 1000 units) in the central and northern area of Bucharest.
Starting with 2017, in collaboration with Ionut Dumitrescu, it was established the office division having currently an existing portfolio of 35,000 sq. m (One Gate Business Park and One Victoriei Center office building) and 150,000 sq. m of modern office spaces under construction (One Tower, part of One Floreasca City, One Cotroceni Park and One Verdi Park). All the developed building have sustainability and energy efficiency certifications, the company being awarded at various real estate galas and conferences.
In 2018, One United Properties has begun its collaboration with Vitalis Consulting, one of the most important construction consultancy companies in Romania, in the coming years the real estate developer following to deliver projects worth over 200 million euro, projects that will enrich the Romanian modern offices market with over 100,000 sq. m and will create approx. 500 luxury residential units.
Vitalis Consulting brings a great experience of over 13 years in coordinating construction projects, both in Romania and abroad, having a portfolio of over 40 office projects completed or currently under construction process, both in Bucharest and major regional cities, such as Iasi, Timisoara, Cluj and Craiova, and approx. 30 major residential projects coordinated all over Romania.
5 major projects, over 200,000,000 EUR invested, more than 170,000 sqm of offices, residential units and mixed-use projects currently under construction
One Herastrau Plaza – exclusive residential project developed in Northern Bucharest
One Herastru Plaza represented the beginning of the collaboration between Vitalis Consulting and One United Properties, in 2018. The exclusive residential project is located in Northern Bucharest in Herastrau-Aviatiei area. The complex consists in 156 apartments, being only a few minutes away from Floreasca Lake, Herastrau Park and Promenada Shopping Mall.
     2. One Verdi Park – mixed-use project to be developed in Barbu Vacarescu Boulevard area
One Verdi Park will be developed in a consecrated area of the capital with important development perspectives. The project is a mixed one, the construction including two 75 m height towers, one of offices and a residential one, with panoramic views over the Floreasca and Tei Lakes, as well as the entire city.
The two towers will be connected by a commercial space of 2,200 sq. m on the ground floor. For this project the construction process will start this fall, the delivery being estimated for Q4 2021. The office tower will have 21,000 sq. m of GLA and 17 floors, while the residential tower will consist in 134 apartments and 20 floors.
The above-mentioned residential tower along with the largest tower of One Mircea Eliade project will represent the highest buildings of exclusive housing in Bucharest.
One Tower – the office building part of One Floreasca City multifunctional compound
One Tower is the office component within the multifunctional project One Floreasca City, developed by One United Properties at the intersection of Mircea Eliade Boulevard and Calea Floreasca. One Tower obtained from the US Green Building Council the LEED v4 Core & Shell pre-certification at Platinum level, the best performance of a building in the construction phase on the Romanian market. One Tower has a total leasable area of approximately 24,000 sq. m.
Therewith, it will benefit from a floor area of 1,400 sq. m, with a regular shape that will provide the user with natural light and an extremely efficient use of space. The new A class office building will offer a unique view of the surrounding lakes and parks and an unmatched panoramic view. Among the benefits offered to future tenants there are 460 parking spaces and facilities for alternative transport for both public and individual transport. The building will be equipped with charging stations for electric cars, as well as a large parking lot for bicycles, changing rooms and showers.
One Peninsula – luxury neighbourhood to be developed on the shore of Floreasca Lake
One Peninsula project is aimed to revolutionize the concept of luxury in the Romanian residential sector and it will be a small one, developed near the Barbu Vacarescu – Floreasca area office center. It will contain ultramodern facilities and features. The project is developed on a plot land with a total area of over 25,000 sq. m and opening to Floreasca Lake.
One Cotroceni Park – mixed-use assembly of office, residential and retail destinations, designed under an innovative concept
One Cotroceni Park will offer a new dimension to the Work-Live-Shop concept on the local market. The project will include 9 buildings with about 800 apartments and modern offices with a rentable area of approximately 80,000 sq. m, the spaces on the buildings' ground floor being allocated in a significant proportion to the retail area.
The office component will outline a unique business park which can provide the companies in search of a solution for headquarters' efficiency with an area per floor that can reach up to 8,000 sq. m, a premiere on the Bucharest market. The business park will be developed on 2 phases of 44,000 sq. m respectively 34,000 sq. m and comes with an innovative concept: the two L-shaped buildings will offer floor areas starting from 4,800 sq. m up to a floor-flat that can reaches 8,000 sq. m.
The project is conceived with a dual concept, proposing both classic surfaces for a business park, as well as spaces on the upper floors with rooftop garden terraces, dedicated exclusively to the tenant from the respective floor. For a higher level of comfort, One Cotroceni Park will be directly connected to the future Military Academy metro station via an underground passage. The underground level, dedicated to parking, will benefit from 10 access routes for good circulation within the complex. Keeping the eco vision of the developer, One Cotroceni Park will be LEED Certified (targeting LEED Platinum level) and WELL, with an emphasis on improving the health and well-being of the employees through the quality of the working environment.
---
Trending Now