---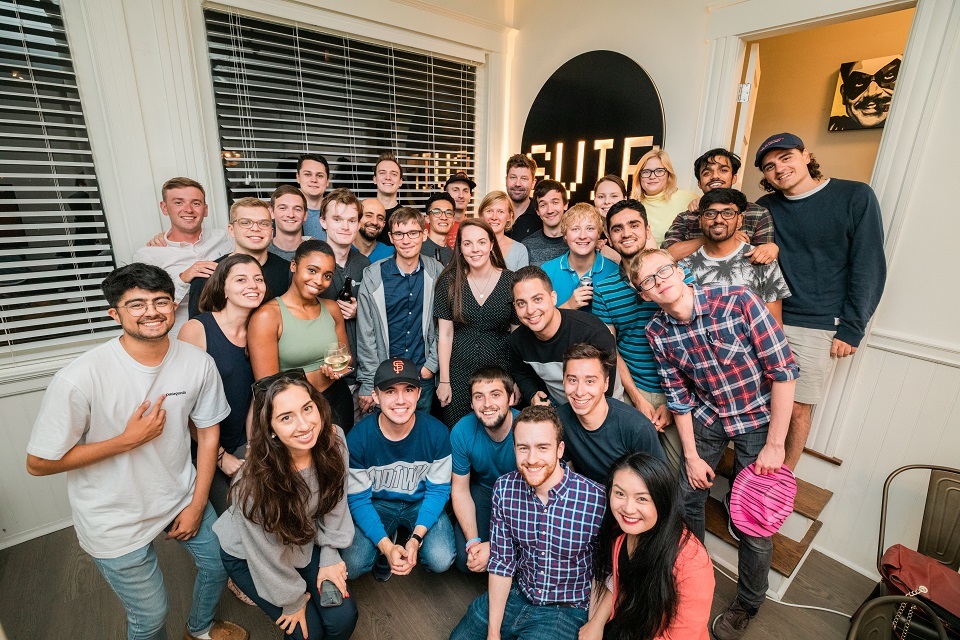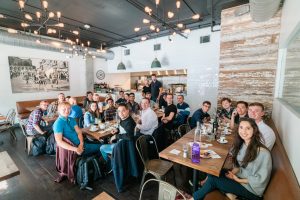 After eight months of preparation, coding tests, and interviews, 25 young software engineers are ready to start their careers in Silicon Valley this September. They are the finalist of a Silicon Valley Internship Programme (SVIP) 2019 process, a non-profit organization that offers engineers a one-year internship in hot-startups in the Bay Area.
Two of them come from Romania, according to a press release of SVIP.
This year alone, SVIP had 800+ applications with 59 per cent women and representing 32 countries.
This fresh batch of engineers is coming from India, Romania, Iceland, United Kingdom, Germany, Poland, and Greece. They arrived in San Francisco on September 4th bringing in their luggage not only clothes and goods from their countries but a lot of enthusiasm. "I'm really looking forward to immersing myself in the startup culture in San Francisco. It is by far the most exciting place for a software engineer to be in", said Magda Anna Kowalska one of the interns from Poland.
Giving back to the tech community 
Ask any founder in the Bay and you will likely hear about the challenges when seeking to hire software engineers — almost everyone is hiring engineers. Most of the startup companies in Silicon Valley have programs in AI, AR, VR, automated vehicles, biotechnology, security, and more. Many of these companies can't find enough workers to help them expand these programs. Employment of engineers is projected to grow 4.0 percent by 2024, adding about 65,000 new jobs, according to the United States Department of Labor.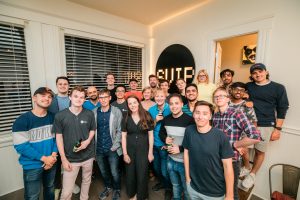 SVIP Impact: Diversity and Equality
Another interesting aspect of the program is the diversity that it has helped to create within the SVIP startup partners.  SVIP interns come from over 35 different countries, the program has a 50 per cent female engineering cohort each year, and 90% retention rate.  "Typically Silicon Valley engineers stay on for an average for 1.5 to 2 years in a company, which affects a lot of startups, particularly early-stage companies. SVIP engineers stay on average in a company for 3 to 6 years", comments Sophia Mahfooz, SVIPs program director.
The SVIP program offers a solution to companies dealing with the brutal competition of larger companies and Trump's harsh bureaucratic immigration policy. This challenge of hiring talented and dedicated software engineers has directed companies such as Coffee Meets Bagel, Zumper, Eat Club, and LoopUp to the services of Silicon Valley Internship Program (SVIP). "SVIP has brought us top talent from across the globe. The diverse viewpoints and experience they bring have been highly beneficial to our culture and growth, Dawoon Kang co-founder of Coffee Meets Bagel.
Closing the gap: SVIPs Partners and Their Stories of Success
The satisfaction rate of the program can be measured by the remarkably accurate matching process made of engineers and tech companies.  "In the long term, what we're doing is creating a community of tech entrepreneurs who will eventually build businesses all around the world, and we're hoping to partner with engineering institutions and startups to help support this program, as it directly impacts these communities", explains Hughes.
Through SVIP's partnerships with renowned universities such as Oxford, Cambridge (UK) and Sun Yat-Sen University (China), as well as the governments of the UK, India, and Australia, the program offers a trustworthy ecosystem. Roam Analytics is just one of the companies who has successfully hired a SVIP intern. "In a world of ever-more complex recruiting programs, SVIP is a blessing. They helped introduce us to some exceptional candidates and have always made the process a breeze", says Carter Wilkinson, CEO of Roam Analytics. "It's been amazing to see how motivated SVIPers are and how quickly they're able to get up to speed and make meaningful contributions to our business", commented Eat Club VP Julian Ong.
SVIP interns stand out with their entrepreneurial mindset and loyalty to the company, one of the biggest issues to Silicon Valley companies. "Software engineers are constantly jumping from one project to another, as the demand for talents in this field is huge", explains Michael Hughes, SVIP's founder. In fact, the tech sector has the highest turnover rate at 13.2% than any other business sector, according to a report from LinkedIn.
How to Hire An SVIP Intern
SVIP gives startups access to a talented pool of engineers, who are selected by an efficient process based on their skills and areas of interests. The company interview stage was open until June 3rd. SVIP's fee of $15k covers the vetting of engineers, all immigration work and all relocation – saving startups $50k+ per candidate they hire.
SVIP interns are paid a salary of 75K US dollars for the year when they are hired. The program also facilitates the hiring process for companies by arranging all the immigration and legal documentation, taking care of an intern's air travel and accommodation for the first month.
The program also offers ongoing support without any additional fees, thus removes all of the bottlenecks in the pipeline that may occur when gaining access to the talent. This includes the recruiting, the immigration and the relocation, saving founders hundreds of hours, $50k+ in hiring costs and gives directly to them only the talent of the top, most diverse engineers.
ABOUT SVIP FOUNDER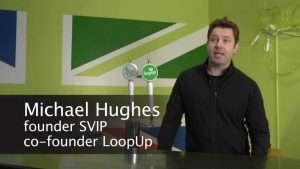 Michael Hughes – Founder at Silicon Valley Internship Programme
Having moved to San Francisco 20 years ago, Michael Hughes co-founded the collaboration company LoopUp, which has offices in London, San Francisco, Boston, and Hong Kong. In 2013, Michael created the Silicon Valley Internship Programme to allow UK graduates learn from the best and bring the Silicon Valley attitude over to the UK. Prior to LoopUp, he was a founding member and CEO of Pagoo, a pioneering VoIP company, and a strategy consultant with Monitor. He has an MEng from Imperial College with First Class Honours, an MBA from Stanford as an Arjay Miller Scholar, and was awarded a Sainsbury Management Fellowship by the Royal Academy of Engineers.
---
Trending Now
You may also like